10 Longest WWE Royal Rumble Performances With ZERO Eliminations
Going the distance doesn't always get you far in the Royal Rumble...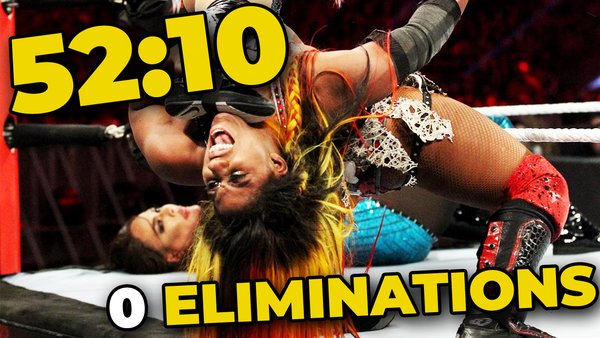 The Royal Rumble is all about numbers.
Thirty is the traditional number of entrants, bar the twenty and forty-man fields in the 1988 and 2011 bouts, respectively, and the staggering fifty-competitor lineup for 2018's Saudi Arabia sister contest. One hour and sixteen minutes is the longest time spent in one Rumble, held by Daniel Bryan for his Greatest Royal Rumble performance. Three is the most victories in Royal Rumble matches, with 'Stone Cold' Steve Austin winning the 1997, 1998, and 2001 contests. Thirteen is the most eliminations in a single Rumble match, co-held by Brock Lesnar and Braun Strowman for their respective performances in the 2020 and Greatest Royal Rumble outings.
It's an endless list of facts that we stats nerds love to sound off every January.
For some unlucky souls, however, not every Royal Rumble-related number brings positive energy. Santino Marella? He famously lasted less than two seconds in the 2009 Royal Rumble, clotheslined straight out of the ring by Kane. What about the likes of Curtis Axel, Spike Dudley, and Scotty 2 Hotty? They're among a contingent of officially-entered Royal Rumble entrants who never made it to the ring.
Even if they did, a Royal Rumble appearance, even a considerably lengthy one, doesn't always guarantee a profitable performance…
10. Finlay - 2007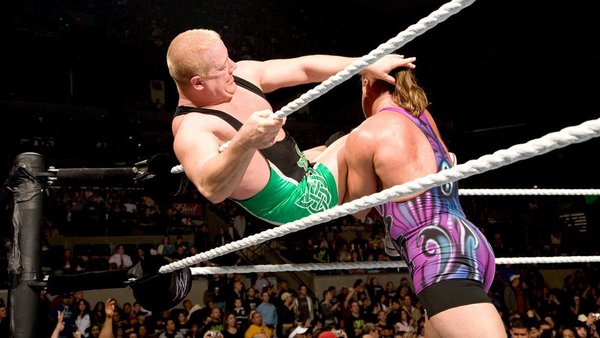 Lasted 32:32.
The 2007 Royal Rumble match is one often left in the dark, forgotten about in favour of the more luxurious 2006 and 2008 offerings. Those who do recall it typically do so for the ensemble final four; comprised of Shawn Michaels, Randy Orton, Edge, and ultimate winner The Undertaker, the quartet of WWE icons delivered what is arguably the match's greatest final four performance.
Further down the pecking order, the match was largely filled out with hopeless goobers from all three brands - ECW being the third, in this example. The winner was known from the start, or at least it was known to be one of only two possible candidates. Only HBK or 'Taker had any real chance of walking away the victor, Edge and Orton coming at a push.
Based purely on time spent in the match, though, Finlay stood a chance of coming out on top. The SmackDown midcarder joined Raw's Ric Flair as the bout's starting duo, lasting an impressive thirty-two minutes and thirty-two seconds before his fate fell at the hands of Shawn Michaels, zero eliminations to his name.
That the entire match lasted fifty-six minutes and eighteen seconds turns Finlay's otherwise dull performance into something of a feat.