10 Masked Wrestling Gimmicks That Changed Ownership
Tigers, Scorpions and Tom Brandi.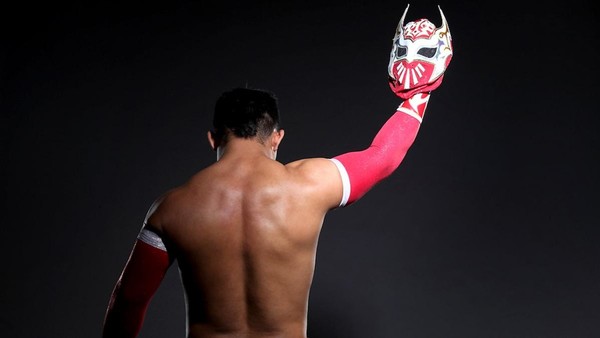 The legacy of the mask in professional wrestling dates back to France and the World Fair in 1865.
Implanted in the United States following the sport's permanent shift from legitimate competition, it was the mask's introduction to Mexico during the early establishment of lucha libre, that entrenched it firmly in wrestling folklore.
Used primarily in Mexico to conceal a wrestler's real identity for the duration of their career, the mask can serve a number of purposes and is a more lucrative contrivance than a championship belt.
Outside of Mexico, masks have, over the course of history, proved to be a fruitful artifice in facilitating an instant character and aura around a previously unknown wrestler.
Whether allowing workers in the territories to compete under more than one persona in different locations or adding new life to a tired or tepid performer, wrestling masks have historically helped enkindle many a legendary gimmick.
However, the carny nature of pro wresting requires a certain amount of duplicity, and masked gimmicks are no exception to the rule.
Over the years many masked gimmicks have traded ownership, some under the full understanding of the audience, while others have been more contentious, emerging from copyright claims and contract disputes.
Here are ten such instances of masked personas exchanging owners.
10. Doink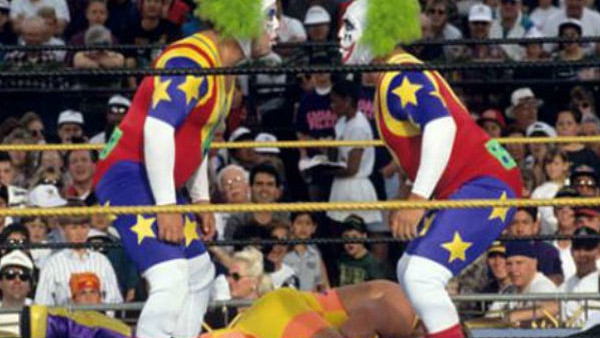 More a wig and face paint than a mask, granted, Doink the Clown was an original WWE shapeshifter back in 1993.
Originally portrayed by territory stalwart Matt Borne, Borne's portrayal of a technically sound, evil wrestling clown would last less than a year before he was fired for repeated drug offenses.
Borne, who wrestled under his own name at the first WrestleMania, was replaced by the unknown Ray Apollo as Doink turned babyface for the first time against Jerry Lawler.
This wasn't the first time Doink had been played by someone other than Borne, however. During his WrestleMania IX match with Crush, Steve Kiern played an impostor Doink, and would often go on to portray the character at house shows during the period, as would Steve Lombardi.
Ultimately deemed a failure, Doink was fazed out throughout 1995. Borne himself, would go on to make appearances in ECW as both Doink and a bi-polar version of Doink, Borne Again, returning to WWE for a final shot as Doink for RAW 15 in 2007.
Appearing sporadically on WWE TV over the years, having been portrayed by Lombardi, Nick Dinsmore and even Chris Jericho, Doink is currently performed by fat Tony at your local bingo hall.