10 Matches We Need To See At WWE Hell In A Cell 2016
9. Cedric Alexander & Lince Dorado Vs. Brian Kendrick & Jack Gallagher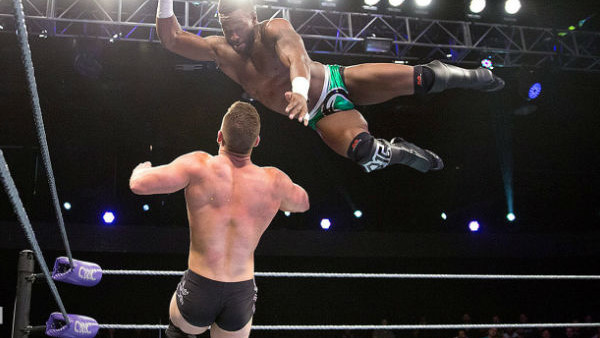 Though the WWE cruiserweight division has only been a part of Raw for a couple of weeks, the reception has already been mixed. Most fans agree that WWE dropped the ball when it came to the cruiserweights' debut on Raw, but T.J. Perkins's superstar entrance at Clash of Champions was universally praised. This past week on Raw, there were two cruiserweight matches, and the crowd seemed bored during the second.
Still, getting these stars over will be like getting any others over - WWE needs to focus on their in-ring talents and their unique personas. For that reason, Hell in a Cell can use a cruiserweight exhibition match featuring four of the division's stars.
Brian Kendrick, who played a great heel against T.J. Perkins at the Clash, would be a good tag team partner for Jack Gallagher, who wowed fans in the CWC but hasn't debuted on Raw yet. On the babyface side, Cedric Alexander - who's arguably the top star in the whole division - can team with Lince Dorado.
The good guys should pick up the win, leading into a future title shot for Alexander.