10 Midcard WWE Stars Who Wrestled One Huge Match
Was Rikishi really this over in 2000?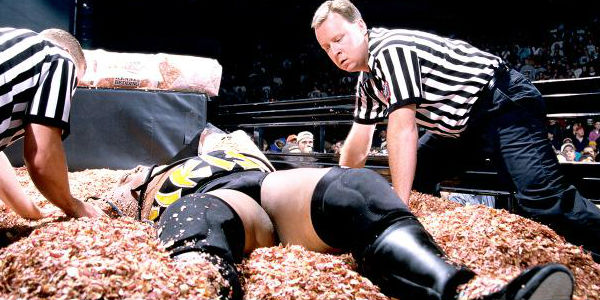 WWE is always endeavouring to discover their next breakout talent, the exciting young Superstar who will surely catapult themselves to the rarefied air of the 'Main Event'. Over the years, the number of bona fide main event guys that WWE has managed to create is not overly large, especially when you consider the sheer volume of talents that have came and went through the WWE Developmental system. While the fans have seen genuine superstars born, unfortunately the wrestling business isn't made up solely of talents like Hulk Hogan or The Rock. It's a worrying notion that in today's WWE climate, there are only a handful of legitimate main eventers: John Cena, Randy Orton, Daniel Bryan and Brock Lesnar. The company is putting their stock behind Roman Reigns, much to the chagrin of many fans, and there are a number of hungry young competitors trying to break through that 'glass ceiling' that Vince McMahon loves to mention. Guys like Seth Rollins, Bray Wyatt and Dean Ambrose will aim to establish themselves further in 2015 and solidify their spots at the top of the card. Finding a new main eventer is one of the most elusive things in wrestling, so it stands to reason that sometimes the WWE have tried to manufacture a new top talent, often by throwing a mostly untested performer into a high-profile match in order to see how they cope or by repackaging an ageing veteran. This tactic hasn't often proved successful, and has led to the following list. These are 10 WWE superstars who wrestled one massive match, which sticks out like a sore thumb when compared to the rest of their less than glittering careers.