10 Moments That Literally Stopped WWE Wrestling Matches
9. Rope Break Ruin For The Rockers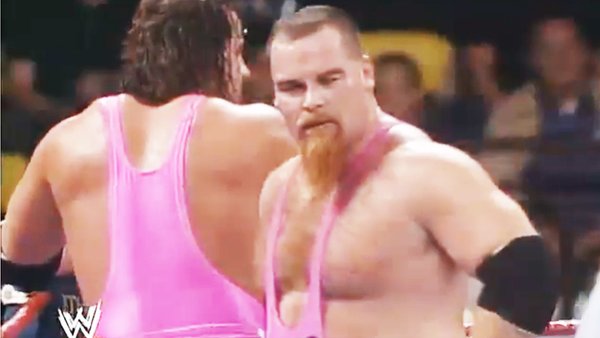 The Hart Foundation. The Rockers. Saturday Night's Main Event. The WWF Tag Team Championships on the line.
Right there, we have all the ingredients for an absolute all-time classic contest.
While Bret Hart, Jim Neidhart, Marty Jannetty and Shawn Michaels did deliver the goods in the early goings of the match, this tag bout famously took a wayward turn when the top rope broke after the Anvil charged into a turnbuckle.
Upon watching the match back, you can clearly see that all four competitors are irked by this mishap, with Hart and Michaels spending a good few minutes in a front face lock while they assess the situation and plan how to best cope with this issue.
The match doesn't actually stop when the rope break happened; it stops after the first pinfall of this two-out-of-three falls bout.
While some such matches may have a brief ten seconds or so break between falls, this contest stops dead for a good couple of minutes while the top rope is fixed. And all the while, you can see the frustration building in the faces of all four men who had seen their plans for a classic scuppered by something totally out of their control.
Of course, this match - which saw The Rockers crowned the new WWF Tag Team Champs - never made it to air.