10 More Real-Life Wrestling Feuds You Totally Didn't Know About
9. Ivelisse Vs. Thunder Rosa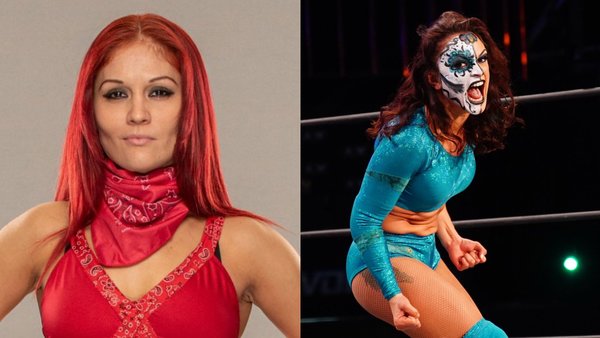 Former WWE Tough Enough, Impact and AEW star Ivelisse almost earned one of those "vs. The World" entries herself. She's warred with everyone from Tessa Blanchard to the entire Lucha Underground promotion since bursting onto the scene as a rookie in 2011.
Her issues with Thunder Rosa are the most interesting though.
Ivelisse left AEW in April 2021 due to problems with Rosa. The pair just do not see eye-to-eye on anything, and that caused a bit of friction behind the scenes. According to Ivelisse, who spoke to Fightful Select shortly after being released, this beef stretched all the way back to their time together on the Lucha Underground roster.
Rosa was the main reason why Ivelisse left All Elite then. She claims she "spoke up about mistreatment" and had her contract terminated as a result. Some fans replied to her tweets on the subject to suggest that Ivelisse looks in the mirror at her own behaviour.