10 Most Awesome Wrestling Submissions (And Who Did Them Best)
What are some of the best submissions in all of wrestling? And who did them best?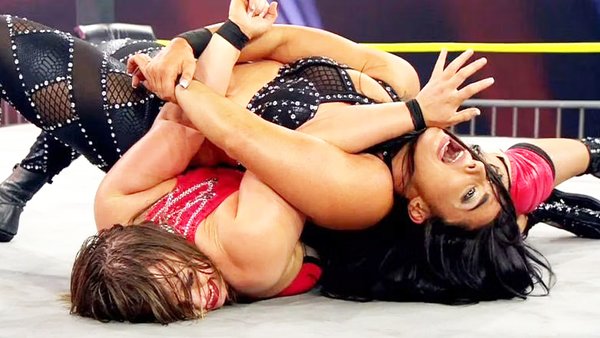 Submission holds and finishers are not nearly as talked about as the more flashy and spectacular moves within wrestling. Here at WhatCulture we want to shine a light on those moves that are underrated, or not talked about in the same way as the Stone Cold Stunner, Rock Bottom or Superkick and the people behind them.
With more wrestlers having a background in mixed martial arts or transitioning from this background to a pro-wrestling setting, it only makes sense that we will begin to see these moves more and more. Seeing the likes of Josh Barnett, Shayna Baszler, Tay Conti, KUSHIDA, Tom Lawlor and Sonya Deville transition so smoothly while other wrestlers embrace the catch wrestling styles of Europe, has brought submission wrestling to the forefront.
Before the modern-day boom of MMA fighters transitioning into the squared circle, we can already see this trend happening, with those from that background or an interest in pro-wrestling honing their fighting skills in other disciplines. Ken Shamrock, Minoru Suzuki, Kimura, and Fujiwara are some of the most famous examples of this before Antonio Inoki and his idea of Inokisum took hold.
10. Kimura Lock | KUSHIDA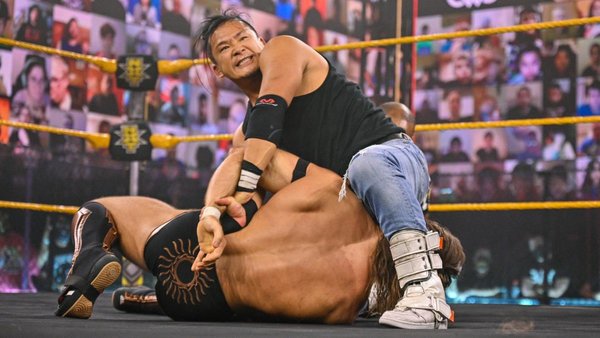 The Kimura Lock has been used by Brock Lesner in the past and just recently by Drew McIntyre during his feud with Bobby Lashley for the WWE Championship. By far the best looking and most deadly version of the hold is that of KUSHIDA, a man with a background in mixed martial arts.
KUSHIDA trained in mixed martial arts before transitioning into a career in professional wrestling. His MMA career would last between 2003 and 2005, retiring with an undefeated record. He has worked all over Japan but is best known for his time in New Japan Pro Wrestling where he became the ACE of the Junior Heavyweight division, teamed with Alex Shelley as the Time Splitters, and is a two-time winner of the Best of the Super Juniors tournament. He had also appeared in WCPW, RevPro, and Ring of Honor before signing with WWE in 2019.
The Kimura Lock is a variation on the single chickenwing hammerlock submission also known as a double wrist lock. The innovator of this move is also its namesake, Masahiko Kimura, who broke the arm of Helio Gracie during a Judo match. He is well known for his submission expertise and famously being beaten by Rikidōzan in a worked-turned-shoot fight.