10 Most Bizarre WWE King Of The Ring Moments
Remember when people paid for the privilege of seeing pensioners in lingerie?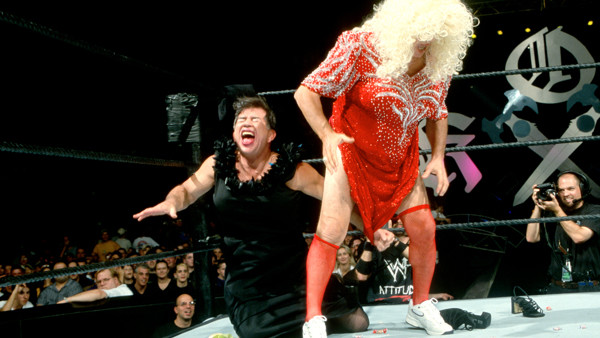 Standing tall with cape, crown, and sceptre, 'King' Barrett looked less threatening and more like a pantomime villain. Winning the 2015 King Of The Ring did absolutely nothing for the Englishman, and he wanted out of his WWE contract less than a full year later.
From the very start, WWE set Barrett up as 'King' to fail. His cartoon-like royal gimmick could never be taken seriously by the watching audience in modern times, and it was genuinely awkward to watch him attempt to salvage something from the duff guise.
At times like that, it's difficult to yearn for the days of the King Of The Ring on pay-per-view. However, it was once one of WWE's biggest shows of the year each June, with the annual event (based around the titular tournament) supposed to elevate those involved.
More often than not, the pay-per-view featured a barmy mix of excellent matches, memorable bumps, and truly bizarre moments. Despite the negative connotation, bizarre isn't always bad, simply something highly strange or unusual that stands out or didn't fit the product of the time.
Let's get stuck in and look at some of the strangest most and eye-opening moments in King Of The Ring history...
10. The Contrast Between Bret Hart And Hulk Hogan (1993)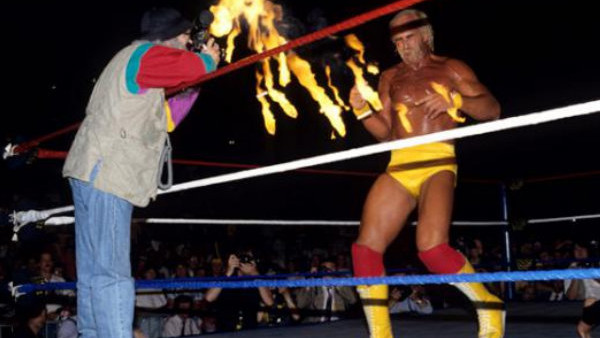 Change was already well underway in the WWF by the time the 1993 edition of King Of The Ring came about. In late-1992, Bret Hart had captured the WWF Heavyweight Title, but he would find himself cruelly bumped out of the title scene upon the return of one Hulk Hogan.
Hogan was chosen to dethrone the massive Yokozuna at WrestleMania IX, just moments after the heel had vanquished Hart for the belt. For King Of The Ring '93, Yoko vs. Hulk was viewed as the natural title bout. Meanwhile, Bret worked as part of the tournament itself on the pay-per-view, eventually winning it.
It felt weird to watch Hogan go through the paces, working an antiquated, 1980's style WWF Title match. Had it taken place on a show other than King Of The Ring, things might have been different, but Bret had a trio of wonderfully different matches against Razor Ramon, Mr. Perfect, and Bam Bam Bigelow.
In amongst all that hard-hitting, refreshing action fans were beginning to see as the norm, Hogan and Yokozuna felt out of place.