10 Most Effective Valets In WWE History
Behind every good superstar was one of these great women...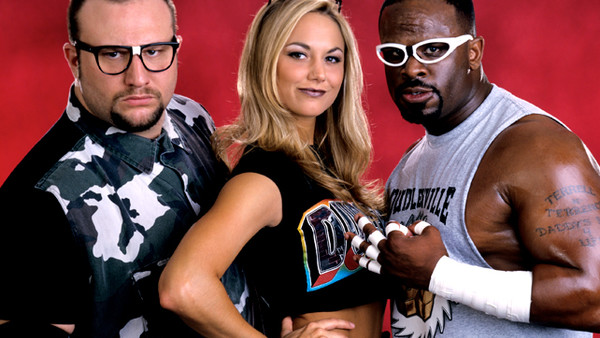 The recent return of Maryse Ouellet to WWE television has shined a bright light on an element of the industry that has disappeared over the last decade: the role of valets in helping to get talent over or add credibility to them as they evolve (or hope to evolve) into main event stars.
Maryse came back to grace WWE television screens on the April 4 episode of Raw, aligning herself with real-life husband The Miz in an attempt to freshen up the Hollywood A-lister's gimmick and add another reason for fans to hate the obnoxious heel even more.
It is a booking tactic that promoters in WWE, WCW and the countless territories that have operated throughout wrestling history have relied on, to much success.
Over the course of WWE history, in particular, valets (a fancy name for female managers, if nothing else) have been integral in the success of several top stars and the development of others.
In some instances, their popularity overshadowed that of their male charge, making those women bigger stars than the male performers ever would be.
Regardless, they brought more attention to those superstars and as a result, added more heat to each and every broadcast or show they appeared on.
In honour of the returns of Maryse and the old-fashioned valet, enjoy this look back at the women who previously made the greatest impact in that role.
10. Trish Stratus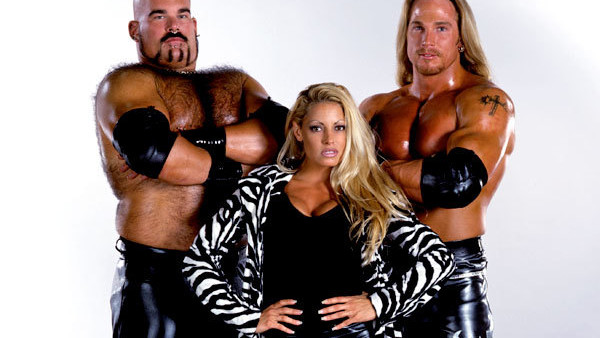 While Trish Stratus may have been inducted into the WWE Hall of Fame for being the standard bearer for a generation of women's wrestling, she started her career in Vince McMahon's company as a valet.
The manager of Test and Albert, known collectively and cleverly as T&A, she led to the mismatched tandem of heavyweights from obscurity and Sunday Night Heat main events directly into WWE Tag Team Championship contention.
She was the catalyst for a feud with The Dudley Boyz that saved the team from failure after a miserable performance at WrestleMania 2000. The flirtation with Bubba Ray Dudley fuelled the programme and her immensely sexual persona sucked the fans in.
Test and Albert defeated their rivals at that year's Backlash and became one of the lead heel tandems in the entire tag division, right behind perennial tag champs Edge and Christian.
Stratus was the beginning and end of any heat the team garnered over their eight months in existence. She was either feuding with Lita at ringside during T&A's battles with The Hardy Boyz or winding up in her skivvies during a game of Strip Poker with the APA, leading to a heated program between the two teams of hosses.
Regardless, one cannot understate her importance to success of the short-lived, somewhat underrated tandem.