10 Most Elaborate Works In Wrestling History
Those times where the wrestling business really did blur the lines of reality.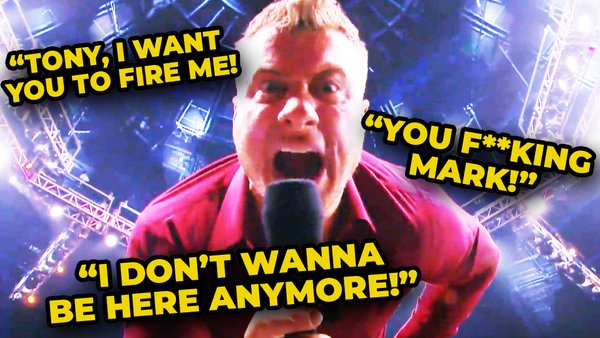 With true kayfabe largely - for better or worse - a thing of the past in the professional wrestling business, these days it's hard to fully convince your watching audience that what they're seeing is actually real. On the flip side of that, of course, fans are nowadays often happy to be 'in' on the action and just enjoy the ride of what's playing out on their TV screens.
The lines between what's a work and what's a shoot aren't quite so blurred as they used to be, with the curtain now well and truly pulled back on the inner workings of the industry. Still, there are some prime examples over the years of where a company and talents have gone to extreme lengths or put a meticulous, drawn out plan together to fool the people - and sometimes other wrestlers - into believing what they were seeing was utterly legitimate.
In terms of breaking down the key terms here, opinion-splitting legendary manager, commentator and historian Jim Cornette - in his Behind the Curtain: Real Pro Wrestling Stories book - defines a shoot as
10. Brock Lesnar Brutalises Randy Orton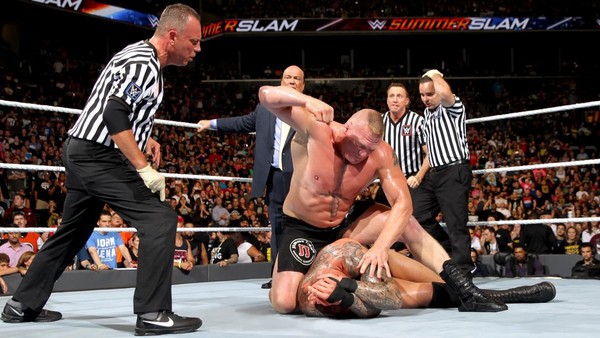 If he wanted, Brock Lesnar could legitimately beat the tar out of any single person on the WWE roster. With a UFC Heavyweight Title and an NCAA Division I National Championship to his name, few in the history of the business have ever been as legit as Brock.
Infamously, the main event of SummerSlam 2016 saw the Beast Incarnate bloody Randy Orton with genuine punches and elbows - so much so, Randal Keith suffered a concussion - in a chilling finish that saw Brock awarded the TKO win.
So believable was it that Lesnar had gone into business for himself here, stories emerged after the PPV that Chris Jericho was waiting in the Gorilla Position for Brock. As has been detailed several times over the subsequent years - including by Jericho in a Sports Illustrated interview last year - the Canadian thought Paul Heyman's Beast had taken liberties with Orton, and thus the inaugural AEW World Champion immediately, aggressively got in Brock's face.
In reality, it had been agreed upon ahead of time that Lesnar would be laying in real shots on Randy.
The altercation between Jericho and Brock had to be broken up on two separate occasions - once by Triple H, once by Vince McMahon - and this stands as a prime example of the office working the boys. By that, McMahon and his inner circle had kept their cards so close to their chest, they'd even convinced the rest of the locker room that this was a shoot.