10 Most Epic WWE Debuts Ever
You only get one chance to make a first impression...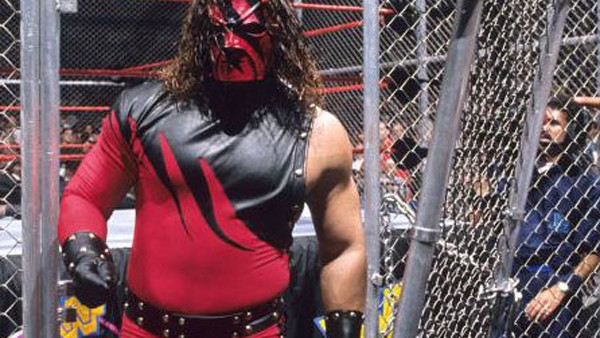 With the Andre the Giant Memorial Battle Royal and the RAW and SmackDown after WrestleMania offering up main roster debuts aplenty over the last few days, WWE is about to have its foundations shaken by some of the most exciting new superstars in the world of professional wrestling.
And probably Elias Samson too.
Fresh faces bring with them new stories, new potential matches, and perhaps some of the loudest crowd-popping moments you'll hear all year. A great way to measure the success of a debuting superstar is to compare them to some of the biggest and most shocking arrivals of years past. While some wrestlers take a little while to flesh out their characters and truly find their feet (like one Rocky Maivia), others make such a lasting first impression that it can be hard for them to better it in the months and years following.
Whether you're a cage-smashing monster or a human suplex machine, the first time the WWE Universe lays eyes on you is a moment you can either cherish or regret, but it's one you'll never be able to redo or rescind. For these wrestlers, however, it probably couldn't have gone any better.
11. Honourable Mention: Santino Marella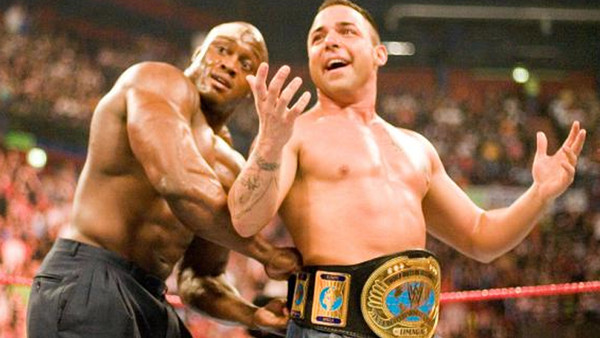 Although it might not be 'epic' in the way that Shinsuke Nakamura's recent SmackDown Live arrival was, it'd be impossible to list WWE's most memorable debuts without at least touching upon Santino Marella, who's first night in WWE was both riotous and ridiculous in equal measure.
On 16 April 2007, a curiously fedora'd Vince McMahon issued an open challenge to the WWE fans in attendance. The seemingly unstoppable Umaga had been on a roll of late, and after having captured the Intercontinental Championship from Jeff Hardy, he was chosen to be Mr. McMahon's enforcer during his feud with current President of the United States Donald Trump. Trump chose upcoming prospect Bobby Lashley, and the two men became embroiled in a feud over whose patronal billionaire was the best.
Seemingly confident in his enforcer's abilities to remain dominant, Vince offered the RAW locker room an Intercontinental title match against Umaga, but nobody was interested. So McMahon turned to the audience, and picked Santino from the crowd to take part in the match instead.
'The guy in the brown shirt' entered the ring to a huge ovation, and quickly built up some offence against the Samoan Bulldozer. So McMahon made the match 'No Holds Barred', which allowed Bobby Lashley to make the save, destroying Umaga with a chair and draping a dazed Santino over his body for the pinfall and the title.