10 Most Heartbreaking WWE Moments Ever
Blood, Sweat and (lots of) Tears from Mick Foley, Bret Hart & Tegan Nox...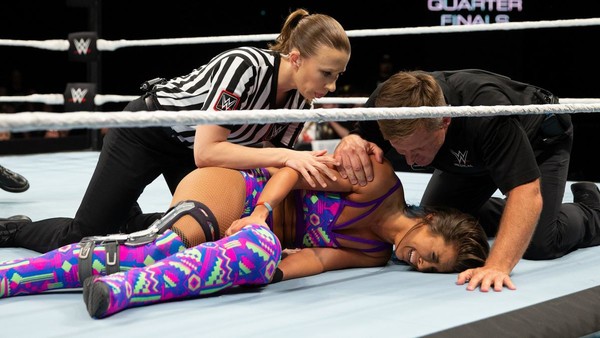 "The hazards are real".
Just one line from an iconic 'Don't Try This At Home' video WWE aired for years before and during virtually every major show, and a reminder of exactly why the industry is so inherently bananas at its very core.
Truthfully, it's a minor miracle (and a testament to the dedicated training of the professionals who engage in the mad act) that performers don't go down screaming on every other show. As fans, we're so conditioned to wrestlers pretending to feel various levels of pain that we forget they actually do at the same time. A body calloused is still a body capable of crumbling, and injuries are only one way this diverse and occasionally beautiful art form.
On strictly special occasions, WWE have been able to script similar sadness. There's an exquisite skill to manipulating genuine audience sadness in a Sports Entertainment arena - not least one that literally purports to "put smiles on faces" decades after their Heavyweight Champion lost his.
WWE is something of a soul vacuum in 2018, but even this version of the organisation has scope for the kind of deep-rooted sadness that once crafted lifelong emotional and financial investment.
10. The Best There Is, The Best There Was...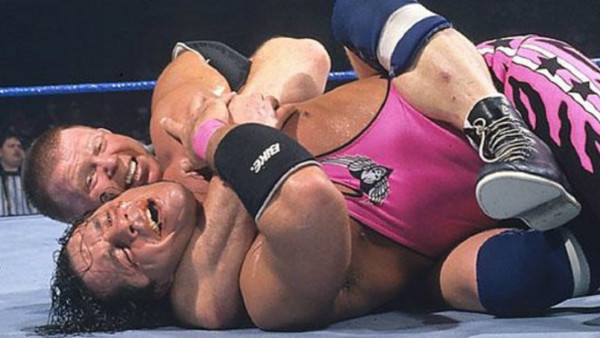 Bret Hart was robbed blind by a half-blind Hulk Hogan when he lost his first WWE Championship at WrestleMania IX, but the surrender of his second stint with the title was arguably even more upsetting.
Hart had pledged not to give up no matter how contorted his body became in Bob Backlund's devastating Crossface Chickenwing. The match stipulated that each man's corner representative had to throw the towel in, and with Bret's brother-in-law British Bulldog on that duty, a trade looked near-impossible.
Owen Hart - at this point at his devious best as a intolerable heel - had a plan. With Bulldog decked following a chase-gone-wrong, the youngest of the siblings coerced mother Helen to lob the towel in to save her son from further brutal punishment in the devastating hold.
He faked the tears she genuinely shed, before darting off to the back in celebration immediately after the bell sounded to the shock of thousands in attendance and the Hart devotees watching on pay-per-view. Viewers tuning into the next Raw weren't even permitted to consider 'The Hitman's potential redemption - Diesel swooped in and squashed the Champion before the next episode aired.