10 Most Iconic WWE WrestleMania Images
Pictures forever etched in the annals of wrestling history.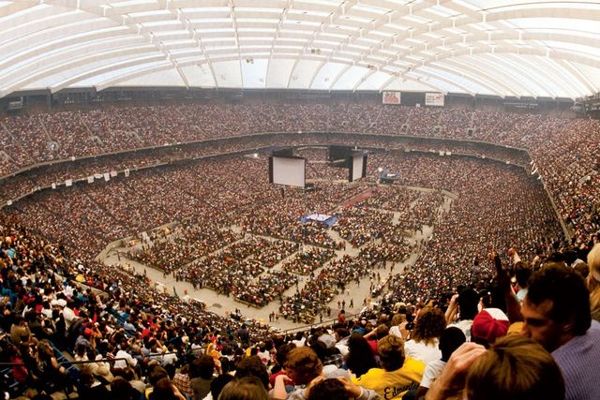 When it comes to an event the caliber of WrestleMania, the audience is sure to be inundated with colorful imagery, the vivid blurs of pomp and pageantry, of maim and majesty. WrestleMania more than any other event in wrestling, or perhaps all of any form of sport, creates indelible images that stand the test of time. Fans of a certain age don't easily forget the portraits painted by wrestling's hallmark event.
The winners and losers of WrestleMania receive headlines and are the subject of speculation, but even they take a backseat to pictures that dwarf the results of the matches themselves.
At an event that has created unforgettable art over the past three decades, which images stand out the most? It's generally the triumphs over obstacles, both story and shoot, that resonate with the large audience segments with some investment. However, there are also bittersweet moments that tug at the heartstrings of even the most immovable of fans. One thing's for sure: when it comes to professional wrestling, it's generally only at WrestleMania that we get such magnificent sights.
Think of this list as a miniature museum of wrestling history. These are ten portraits that encapsulate WrestleMania as well as still frames possibly could.