10 Most Insane Spots From WWE Survivor Series 2016
Shane McMahon's okay, right?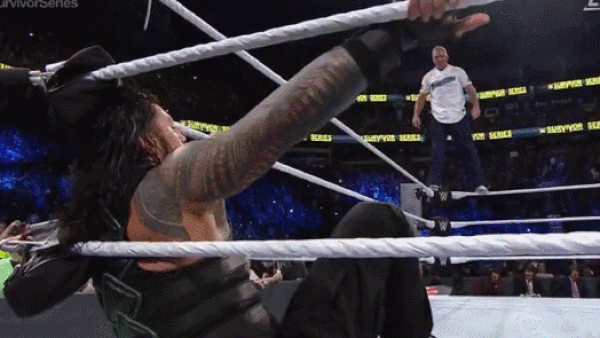 WWE Survivor Series ended with a highly perplexing main event thanks to Bill Goldberg giving Brock Lesnar the 1997 treatment. Even so, let's not get hasty and forget about the many cool moments from the rest of the show. Shane McMahon did put his body on the line several times, even possibly suffering a real head injury, all in the name of high spots. Let's hope he's okay while enjoying his dedication to entertain.
Along with Shane McMahon and a few leaps of faith from him, Kalisto performed an actual lucha thing off the apron, Randy Orton reminded us that the "Outta Nowhere" stuff still applies, and The Shield reunited way too briefly for my heart to handle.
The 10 most insane spots from the show follow, so continue on to relive the action.
10. Shouldn't Have Gone For That Forearm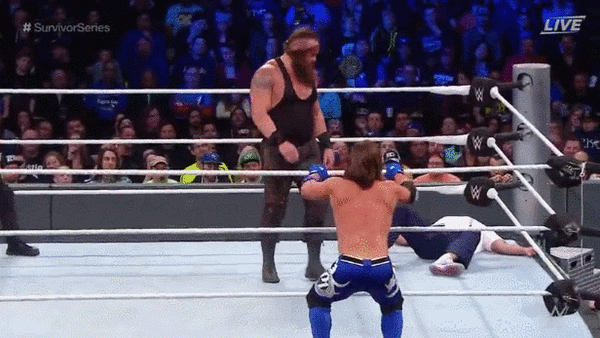 Braun Strowman played his role as the beast of Raw well during his Survivor Series match and his presence was felt on this list as a result. During this first spot featuring him, he stopped the WWE World Champion A.J. Styles as he was coming off the rope for a Phenomenal Forearm. Strowman then threw him over the top rope to the outside.
A.J. bumped like a champ as he always does, making sure to tumble and roll off of as much as possible on his way to the ground.