10 Most Insane Wrestling Spots Of The Week (Aug 13)
Watch Braun Strowman throw an office chair directly at Roman Reigns' skull!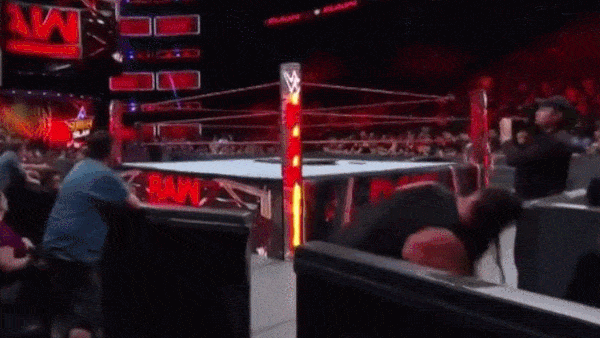 The twenty-seventh installment of the G1 Climax is coming to a close, wrapping up a few weeks of great wrestling moments. This past week was no different as Kenny Omega performed a reverse hurricanrana on the floor in a match of the year contender. Also, Yano tied an opponent's hair in several knots. Those are a couple of moves that are insane for entirely different reasons, so there's something for everyone.
In WWE, Charlotte gave the Tuesday night live audience way more than their money's worth. Lana helped expose the backside of her opponent during their match, prompting a rare "Thank you Lana" chant. Also, Braun Strowman chucked a chair straight into Roman Reigns' skull. WWE's spots are also diverse this time around.
Various other promotions are also represented in this collection of highlights. Impact showcased a unique 4-man spot in an international tag team match, Lucha Underground popped up a couple of times due to the brutality of Mil Muertes, and an indie wrestler caused Pete Dunne to be a bloody mess.
All of that and more lie ahead, so proceed onward for the most insane spots of the week.
10. Pantsing Charlotte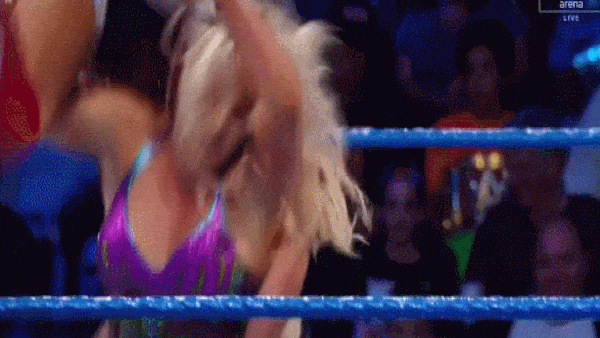 If there's fan footage or a pic from the opposite side of the arena for this unfortunate spot, it won't be shown or linked here. Even so, the angle shown from TV captures just enough of this taboo moment without showing any skin that Charlotte definitely wants to be covered, so we'll use it!
Lana slid down the backside of Charlotte, inadvertently pulling down her ring trunks with her. The Queen of WWE then managed to pull them back up while avoiding the roll up for the pinfall. That takes talent.