10 Most Legitimately Dangerous Women In WWE
1. Ronda Rousey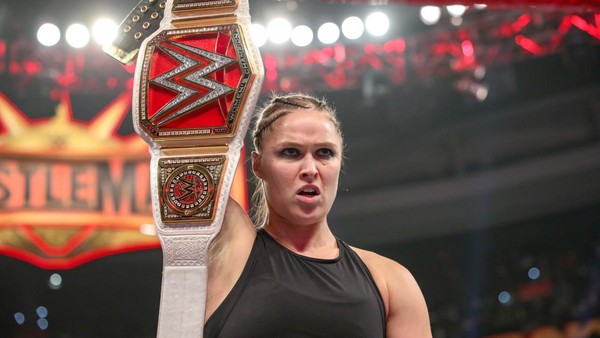 Given her many impressive accomplishments, 'Rowdy' Ronda Rousey is easily the most dangerous woman WWE has under contract.
The 32-year-old's judo skills are enough to dispatch most human beings with relative ease. Her Olympic pedigree allowed her to completely dominate women's MMA for about four years.
Though it hasn't been that long since she fought (her last bout was in 2016), there is already a lot of revisionist history when it comes to Rousey's MMA run.
Sure, she lost her last two fights — one of which was against Amanda Nunes — who is now universally regarded as the greatest female fighters of all-time. However, Rousey won eleven of her first twelve pro fights in the first round and absorbed little to no damage in the process. Runs like that are practically unheard of in professional mixed martial arts.
The former UFC Bantamweight champ is one of the great finishers in combat sports history. Rousey has shown the ability to incapacitate highly skilled combatants in very short order.