10 Most Legitimately Dangerous Women In WWE
2. Shayna Baszler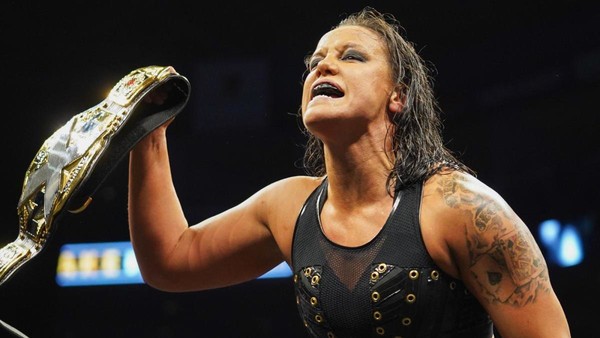 Your reigning NXT Women's Champion is one of professional wrestling's most legitimate tough gals.
She was initially trained as a catch (submission) wrestler by legendary coach Billy Robinson. Baszler is also a very accomplished Muay Thai Boxer. The Sioux Falls, South Dakota product honed her MMA skills by working with former UFC Heavyweight Champion Josh Barnett and began fighting back in 2003.
While there are several women on our list who have had a handful of pro MMA fights, the 39-year-old had a career that lasted roughly 15 years. The "Queen of Spades" has shared the cage with likes of UFC double champ Amanda Nunes and Cris Cyborg.
The former Ultimate Fighter contestant finished her career with a 15-11 record that included wins over former UFC title challengers Alexis Davis and Roxanne Modafferi.
Baszler is a mixed martial arts expert and one of the toughest individuals on the WWE roster ⁠— regardless of gender.