10 Most Notorious Scott Steiner Urban Legends
Few wrestlers were as outspoken and controversial as Scott Steiner.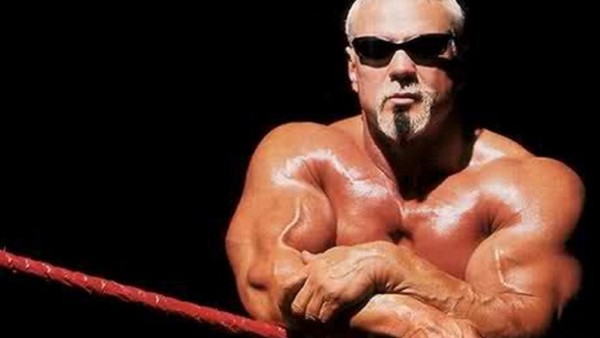 Michigan native Scott Rechsteiner broke into the business in 1986 after a successful collegiate amateur wrestling career. His tag team with brother Rick was an instant sensation in WCW thanks to their hard-hitting, suplex-based style. One of the most successful tag teams ever, The Steiners captured countless Tag Team Championships in various companies.
Really, the Steiners owned the '90s. They put on countless great matches before splitting and feuding in 1998. Scott was obviously the star of the team, and received a major push as WCW was crumbling. The push coincided with Steiner 'opening up' as a character, which usually meant swearing at fans and fighting his co-workers. He was a loose cannon with a hair-trigger temper, a legit tough guy who nobody would dare cross.
He hadn't mellowed by the time he arrived in WWE in 2002 and had more problems with the likes of Shawn Michaels, Triple H, and Ric Flair. A multi-millionaire, Steiner doesn't care about whether or not he works for WWE (or anyone else for that matter) and even rejected a WWE Legends contract. He is free to talk about who he wants without any fear of retaliation. As much as Steiner likes to make claims about people and run them down, there are others who have made claims and started rumours about him, too. But is there any truth to them?