10 Most Patriotic WWE Moments
Uncle Vince wants YOU to celebrate the good ol' U.S. of A!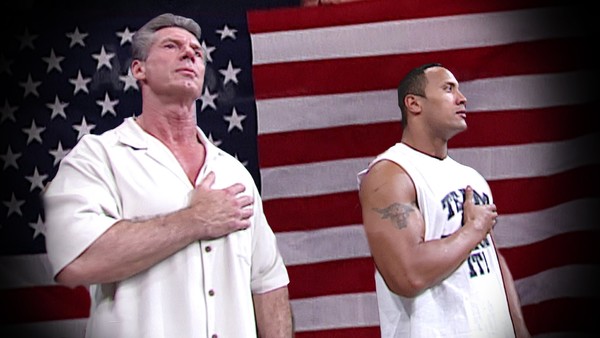 Happy Independence Day to all my fellow Americans!
As you're barbequing by the pool, flipping burgers and petting bald eagles, take some time to appreciate everything Americana: jazz, baseball and most importantly, pro-wrestling.
These days, fans and even performers forget that wrestling, in its current incarnation, is an American art form: a story of good vs. evil, David vs. Goliath, poor vs. rich, and so on. In WWE, the light against dark narrative often plays out through nationalism as patriots defend the U.S. lifestyle against villains from overseas. In the 1960s and most of the 1970s, the Northeast territory centered on ethnic heroes like Bruno Sammartino and Pedro Morales.
But the narrative shifted when Bob Backlund became WWE Champion, as the "All-American Boy" represented all ethnicities. Backlund served as the template for Hulk Hogan, who built a wildly successful career battling foreign menaces like Andre the Giant, Nikolai Volkoff, Roddy Piper, Iron Sheik, and more.
Vince McMahon has gone back to that well many times over the years, from Lex Luger to Kurt Angle to John Cena. It has proven to be a profitable formula as wrestling fans love rallying behind their country's heroes. They're sucked in by the drama and cherish those patriotic moments that make us proud to be Americans.
10. Hogan & Edge Win Tag Team Titles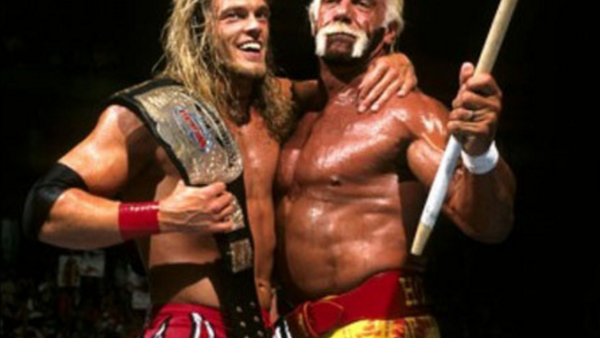 On 4 July 2002, Edge had the opportunity of a lifetime: teaming up with his childhood hero Hulk Hogan to challenge for the WWE Tag Team Championship. They faced Billy and Chuck in the main event of SmackDown, and rocked the house with a thrilling match. In the final minute, Edge and Hogan delivered a double boot and consecutive leg drops to win the titles.

It wasn't about defending the American way – it was about what the country represents. Through hard work and determination, an immigrant made his dream come true of not only working with his role model but also emerging victorious. It's a time-tested story without the xenophobic undertones often found in pro wrestling.