10 Most Random WWE Appearances
You remember LOD 2000 - but what about LOD 2003?!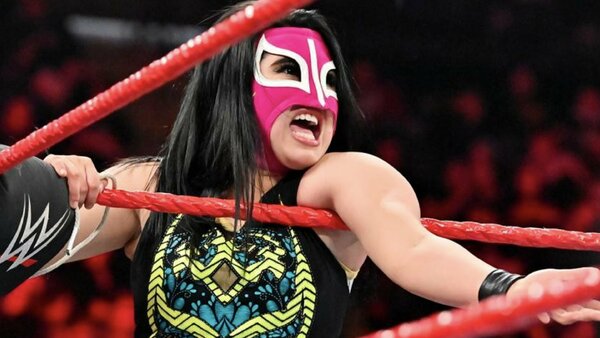 WWE, unlike AEW, tends not to book a rotating cast.
AEW cycles its performers in and out of the narrative with the exception of Jon Moxley, Chris Jericho et al. They are confident that someone like Hangman Page can sit out a week, if the storyline demands that he sell an injury. It's less boring and more realistic that way.
Moreover, the promotion is bold in its approach of bringing in international or independent talent, placing trust in its hardcore/knowledgeable fanbase to know who these people are. Results are mixed - either El Hijo del Vikingo pops an impressive rating in the most spectacular television match of all time, or Warhorse's act is exposed as a one-note gag best left in the irony indie underbelly - but it's a refreshing move to see a major promotion experiment with such a philosophy. Better that than allowing best in the world-tier talent, like Dragon Lee, learn how to express disbelief that a signature move only gets a two-count in front of 400 plants in NXT.
WWE doesn't trust international or independent talent to do a job without first learning a three-year undergraduate degree in where the hard camera is. On the main roster, the same wrestlers tend to work Raw and SmackDown every single week in some capacity or other.
They'll bring back the odd "Legend" on a nostalgia show, but that's about it - which makes the following list entries all the more inexplicable...
10. Heath Slater Turns Up After Being Legitimately Fired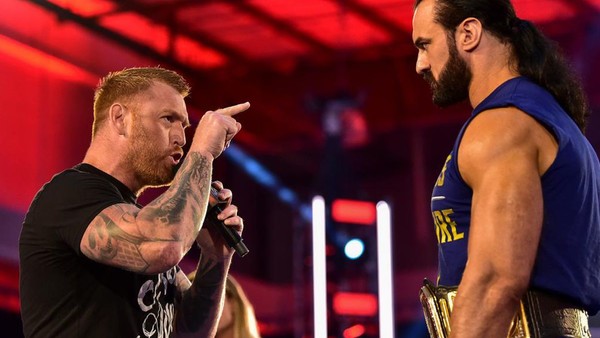 The worst stages of the COVID-19 pandemic were bleak enough.
People died at an alarming rate, and if you were lucky enough to survive, your mental health was decimated. But it wasn't the end of the world: Vince McMahon still wanted to put smiles on people's faces, which he sought to accomplish by...
...bringing back the legitimately fired Heath Slater for one night only in a segment in which he accused Drew McIntyre, babyface WWE Champion, of not giving a sh*t about him after he was shoot released from his WWE deal in a cost-cutting exercise.
In an all-but-empty Performance Center with significantly bleaker vibes than Heroes Of Wrestling.
Slater conversely had called Drew every day to ensure that he was OK when he was released. Heath also claimed that Drew never fulfilled a promise to give him a match. God, what an ar*ehole! WWE made Drew look like an absolute d*ck here, and they were the ones who fired Heath and asked him to come back for a one-night misery pornography storyline.
At a time when people were miserable enough.
Drew won the match within seconds. Heath, actually unemployed, was also a complete geek. This all happened to make Dolph Ziggler seem like a manipulative pr*ck, but Drew caught Heath unawares with a Claymore after he'd struggled to remove his t-shirt.
This was as deranged as it was depressing.