10 Most Underrated Wrestlers In WWE Today
9. Akira Tozawa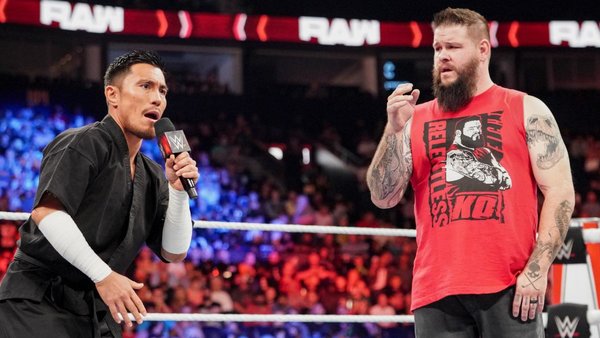 The fact a star quite clearly seen as nothing more than comedy cannon-fodder has managed to survive WWE's many sudden and shocking waves of "budget cut"-induced cuts in recent times remains one of the most fascinating, yet surprisingly understandable, situations currently playing out on weekly wrestling television.
Make no mistake, Akira Tozawa is a fiercely talented in-ring worker on his day, acting as a Dragon Gate legend and well-respected technician/kick-merchant. Yet, WWE's odd decision to have him simply play the 24/7 fool in the years since winning the Cruiserweight Championship have only served to highlight just how much Vince McMahon and co. have blatantly overlooked the rest of what he brings to the party.
Again, it's not as though he's not been given the chance to prove he can seriously go in-between the ropes whilst under the WWE banner, putting together notable 205 offerings alongside the likes of Buddy Murphy and Neville over the years. Yet, his ability to make chicken salad out of the boss' routinely crap Monday Night Raw material have reduced him to nothing more than an unfortunate groom with a penchant for roll-ups.