10 New Directions For WWE After Money In The Bank 2022
WWE has some MAJOR returns and matches incoming after Money In The Bank.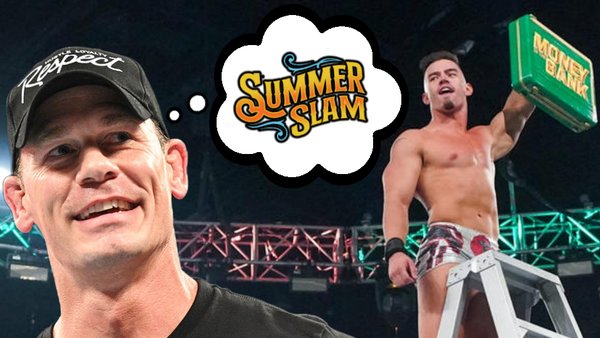 WWE's writers don't have a ton of time to sit around pondering their next move.
SummerSlam comes hot on the heels of Saturday's Money In The Bank pay-per-view at the end of July, and there's some big moving and shaking to be done before the company even rolls into Nashville. Creative has major returns, heel turns, babyface turns and more in mind for the build.
If handled correctly, this could be a sensational road to WWE's annual summer bash. MITB winners Liv Morgan and Theory feel fresh, and Liv already has a belt that should make her one of SmackDown's top concerns for the rest of 2022.
Meanwhile, Theory has an even brighter future ahead of him. Vince McMahon's pet project can look forward to lots of promo brags about his success, loads of briefcase teases and perhaps even a match against one of the biggest stars ever.
Oh yes, John Cena is surely on the comeback trail soon-ish. He won't be coming alone either - other legends are set to make grand returns to your telly boxes before the month is out.
Here's where WWE's product is headed post-MITB.
10. Bobby Lashley = Raw's Top Male Champion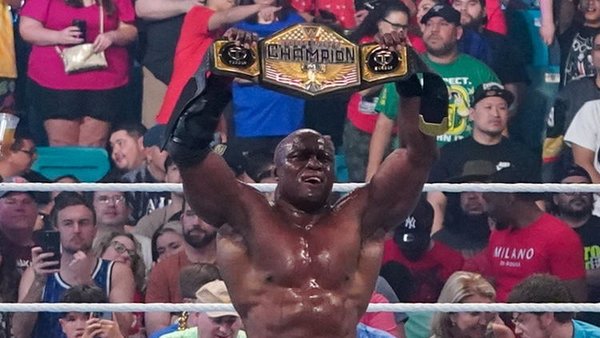 Roman Reigns will be occupied with Brock Lesnar over on SmackDown, and The Usos will be splitting time between both major brands themselves. That kinda makes Bobby Lashley Raw's top male titleholder by default now he's the United States Champ.
Don't be shocked if WWE puts a bit of steam behind Lashley's US Title run. He's become popular enough with the fans that it'd work, and it's also true that big Bob can work with all shapes and sizes. Feuds with AJ Styles, Ciampa, Damian Priest, Seth Rollins and more await.
That last one would be tasty, actually.
Rollins is exactly the kind of worker that Lashley excels against. He's at his best when opponents can bounce around for him like Curt Hennig in his prime, and Seth scratches that itch. Yeah, the more one thinks about Bobby being featured heavily on Monday nights going forward, the more it makes sense.