10 New Directions For WWE After Night Of Champions 2023
Seth Rollins is about to rule WWE Raw whilst The Bloodline implodes over on SmackDown!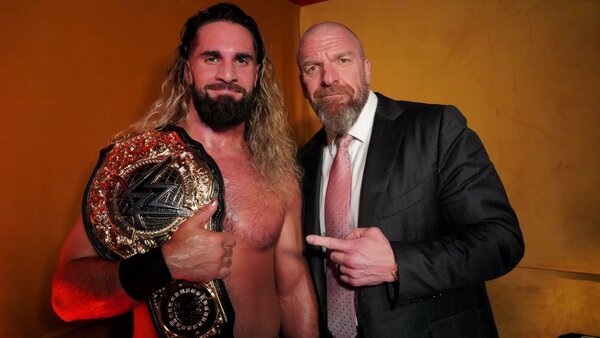 Jeddah's live crowd might not have been quite as rowdy as Puerto Rico was for Backlash, but WWE is on an absolute roll with these PLE supershows. They're doing so well that even the typically tepid Saudi Arabian events feel lively and must see - that's a win compared to earlier disasters in the country from a few years back.
Best of all, Night Of Champions shunted some of the company's biggest stories along nicely. There was movement in The Bloodline by way of Jimmy Uso superkicking Roman Reigns' teeth down his throat, and Asuka ended Bianca Belair's lengthy Raw Women's Title reign on the undercard.
Elsewhere, Zoey Stark shockingly aligned with Trish Stratus, and Brock Lesnar got his win back by nearly ripping Cody Rhodes' arm clean off. It was all really great stuff, but where does WWE booking go from here?
Creative finally has a full-time champ on the flagship, MITB winners to determine, even more Bloodline brilliance to blast through, and they've even got a delicious rematch stuffed into ye olde back pockets. London (and the excitement of Money In The Bank) is close, but WWE has a full month of TV to smoke before then.
Here's what happens next.
10. GUNTHER Smashing The Record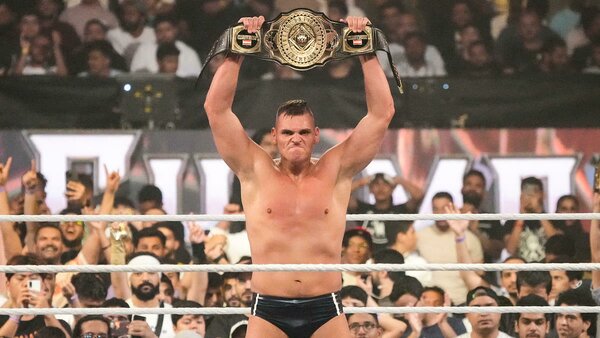 This writer will always appreciate the cowardly heel fun of Honky Tonk Man, but he was never one of those "workhorses" you hear tied to classic Intercontinental Title reigns. Regardless, Honky holds the record as the longest-reigning IC Champ - he held the gold for a remarkable 454 days in the late-1980s.
GUNTHER is on 351 after Night Of Champions, which means he's approx 100 days away from breaking the record. There's no turning back now. It'd be hellish if WWE decided to end the big Austrian's fabulous title run erm...early. Triple H must go all the way to 454 and beyond with this wrestling machine.
His reign doesn't even feel tired despite its epic length.
GUNTHER blazed through a game Mustafa Ali in Saudi, so WWE's next hurdle is important. Creative either pops him in the Money In The Bank chat to kill more time, or hands him another 'B' level opponent. The Imperium leader has shown he can make the best of that anyway.