10 Observations From Attending WWE Glasgow Live
Sierra, Hotel, India, Echo, Lima, Delta, SHHHield...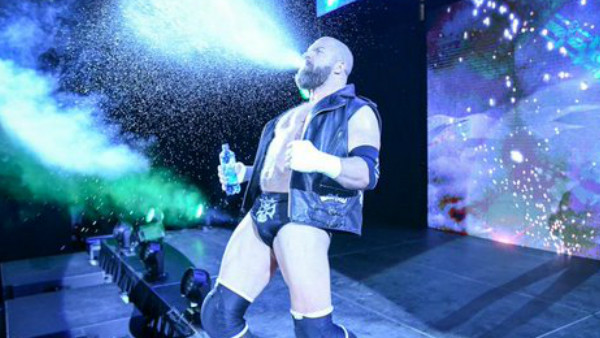 WWE kicked off their latest UK tour with a show in Glasgow on Wednesday night, and the event turned out to be way more newsworthy than first anticipated. The Hydro looked pretty much full come bell time, although it is notable that WWE chose to close off the upper tier completely. This reduced the capacity, but the giant black boards that blocked access to these sections meant fans didn't see hundreds of empty seats.
Some old favourites were called upon to pin down the under card, including Matt Hardy, Mickie James, Goldust and Kane. Triple H was also in action, and his appearance was a nice surprise announced the week before. In the main event, he teamed with Shield members Dean Ambrose and Seth Rollins to beat Sheamus, Cesaro and a returning Bray Wyatt.
We were in attendance for the show, and couldn't help but make some interesting live observations about everything that happened. From the bizarre continuation of honorary Shield members to Elias leading the live crowd in a singalong of an old karaoke favourite, WWE kicked off their tour in unique fashion...
10. Kurt Angle Introduced the Show Via Pre-Tape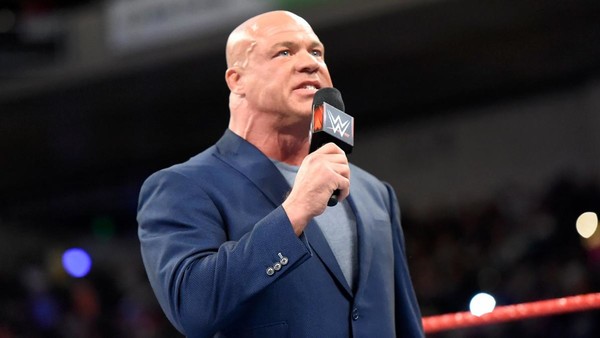 Straight away, it became clear that WWE want to make house shows feel as close to episodes of Raw and SmackDown as possible. No, they didn't have the TV staging or even the standard ring (the one used for live events is a bit smaller), but the production values were excellent. For those who missed Raw live in Glasgow last November, there were even a few bonuses.
Kurt Angle opened the show, albeit via a pre-taped message. This is a relatively new idea for WWE, but it's one that works. The live crowd were buzzing to see Kurt appear on screen, welcome them to the show and promise them a great night of action. Though generic and throwaway, it was unexpected.
Daniel Bryan will probably record a similar message for SmackDown house shows. It's unrealistic to expect each General Manager to be there in person, so these little promos are a nice substitute for fans attending their first ever WWE event.