10 Observations From Attending WWE SummerSlam 2016 Live
The longest party of the summer!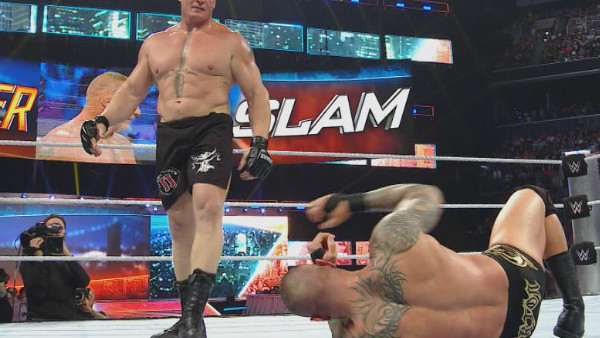 Sunday evening, WWE presented the 29th annual SummerSlam show, live from Brooklyn's Barclays Center. Even though the structure of the Royal Rumble (and its implications for WrestleMania) makes it the second-most purchased show of the year, SummerSlam has long been the company's second-most important. More than at any other event besides the show of shows, major matches and angles occur which will carry the company for months.
For the second straight year, SummerSlam came from Barclays Center, the only arena in New York City where WWE currently hosts televised programming. Last year's show was held in front of a raucous, sold-out crowd, but despite some good action, many fans considered it an overall disappointment. Would WWE be able to change that perception this year?
Well, no. Anyone who's seen SummerSlam knows that it was teeming with the kind of weakness that has become associated with WWE as of late - too much quantity, not enough quality. While fans at home had the option of pressing pause, going to sleep, and catching the rest of the show on Monday, those of us at Barclays for six hours got a little restless as things went on.
Here are 10 observations from attending SummerSlam 2016 live:
10. Rematch City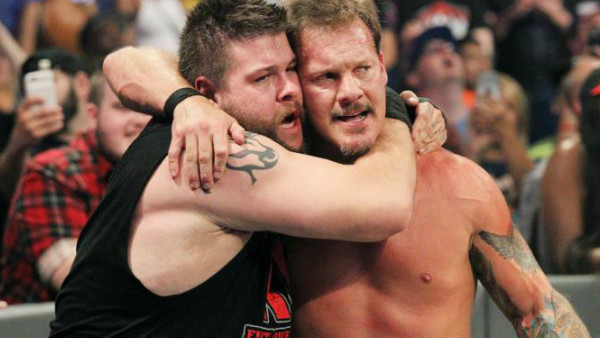 After a lengthy kickoff show, SummerSlam proper opened with Enzo and Big Cass versus the dream team of Chris Jericho and Kevin Owens. The bout was a fun opener with some good action, but a surprising finish - Jeri-KO won when Owens threw Enzo up and Jericho caught him with a Codebreaker on the way down.
Common logic would dictate that the established babyface tandem goes over the makeshift heel duo, especially since Jericho is rumored to be leaving WWE again in the near future. The only ways this win would make sense for the heels is if they're about to challenge for the tag titles (they're not) or if a rematch is brewing. The latter seems pretty likely.
Setting up rematches seemed to be the order of the day, especially on the Raw brand. Both the New Day-Club and Roman Reigns-Rusev feuds will need to lead to bouts at next month's Clash of Champions, and the Sasha Banks-Charlotte and Finn Balor-Seth Rollins bouts will also need to be brought back if injuries don't get in the way. It looks like there won't be much new ground broken on Raw anytime soon.