10 Observations From Attending WWE SummerSlam 2016 Live
9. Banks Robbed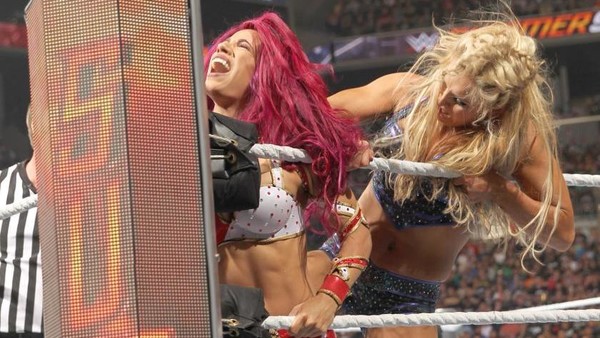 Though SummerSlam was a really strong card on paper, the Women's Championship match between Sasha Banks and Charlotte stood out as a potential show-stealer. Sure enough, the bout turned out great, second only to John Cena versus AJ Styles as the match of the evening.
Unfortunately, the ending was a shock - and not in a good way. Banks locked Charlotte in the Banks Statement for the second time in the bout, and just about everyone was convinced that the challenger was going to submit. Instead, she rolled Banks onto her shoulders and pinned her, becoming a two-time WWE Women's Champion.
It since become clear that there's more to the story than just bad booking - Banks is reportedly suffering from a number of injuries and needs time off, meaning that the creative team had to choose between changing the title and putting it on ice temporarily.
Still, to the fans in attendance, beating Banks was the wrong choice, and it deflated a hot crowd.