10 Old WWE Stars You Won't Believe Are Still Wrestling
2. Tito Santana (64)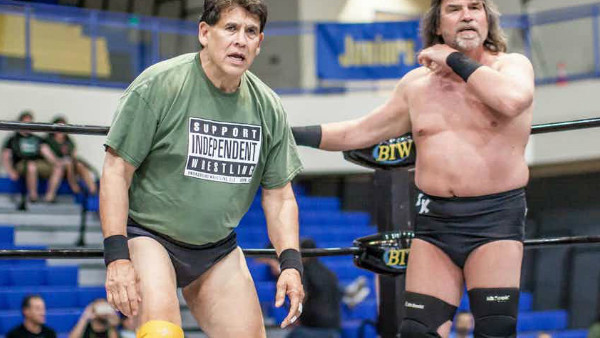 Tito Santana defeated Greg Valentine to win the WWF Intercontinental Title inside the confines of a Steel Cage on 6 July 1985. 11,557 days later, Tito and Valentine worked opposite one another for the Superstars Of Wrestling Federation in 2017. That's incredible.
31 years after they had done battle over one of wrestling's most cherished titles, the ageing pair were at it again on a much smaller stage. That wasn't Santana's only match in 2017. Including the Valentine bout, Tito has wrestled four times this year, most recently teaming with Shane Kody on a Big Time Wrestling card in California.
One of Vince McMahon's most reliable stars throughout the '80s, Tito was inducted into the WWE Hall Of Fame in 2004. Even though he turned 64 this past May, the former Intercontinental and Tag-Team Champion shows no signs of slowing down.