10 Positives Heading Into WWE Backlash 2016
9. Breezango Vs. American Alpha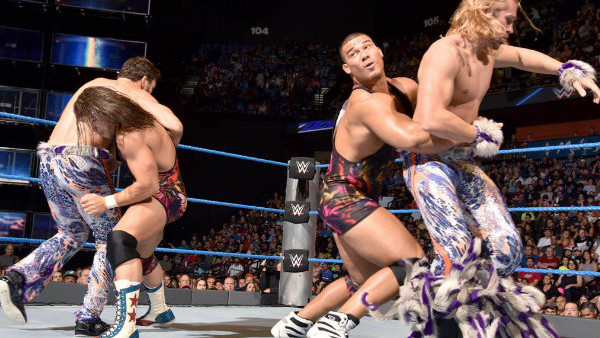 One match during the first-round of that very tag team tournament was Breezango vs. American Alpha, and I wanted to draw attention to this one because it wasn't your usual first-round affair.

More often than not, the early stages of these multi-man tournaments are little more than filler matches, with guys just going through the motions until we reach the all-important final. Here though, we saw a lengthy, 10-minute contest in which Breezango gave as good as they got, making for a great way to get the tournament underway.
I'm not sure anyone really believed that Breezango could upset the team who are the odds-on favourites to win the tournament outright, but a hard-fought victory such as this one only made American Alpha's eventual victory all the more worthwhile. Plus, it could be the first step in building up Breezango for a post-Backlash title challenge.
It's not something we often see in WWE, but for putting that extra bit of care and attention into this first-round match, and improving the quality of the whole tournament as a result, I think they deserve some credit their way.