10 Possible Swerves For WWE Royal Rumble 2019
Ch...Ch...Ch...Chosen One.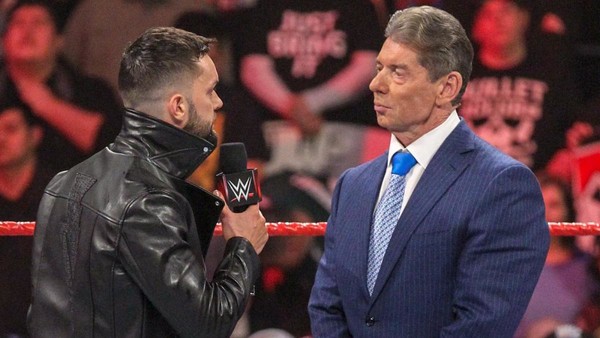 Vince McMahon doesn't believe in fairy tales, and he's apparently unfamiliar with the age-old David vs. Goliath story too.
On Raw, the boss chastised fans for believing Finn Bálor could beat Brock Lesnar, compared him to David (who won) and then listened intently as Finn reminded him that Goliath, y'know, didn't actually get the squash victory in the Bible. Then, Bálor beat Braun Strowman by DQ when Brock smashed him with the F-5.
Typically, this'd mean there's a redemption story coming at Royal Rumble. Lesnar was the one standing tall on TV, and so common WWE booking should dictate that he falls on pay-per-view. Nobody's expecting that to happen though, right? WWE aren't gonna' write a stirring Universal Title change en route to WrestleMania, are they?
Are they!?
What's more, it might not be Bálor who does it. There could be another swerve in the making at the Rumble, and a ton more elsewhere on the card. The Raw Women's, female Rumble, men's Rumble, SmackDown Tag-Team and WWE Title matches could all feature some good old fashioned twists and turns...