10 PPV Quality Wrestling Matches Given Away On Weekly Television In 2020
We got to watch all these matches for free this year? Wrestling fans can be spoiled.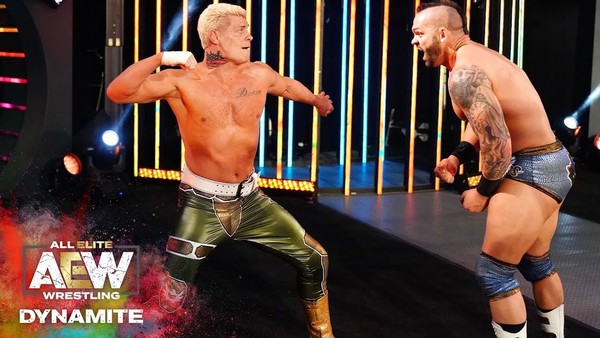 To say that 2020 has been a challenging year for WWE and AEW would be putting it mildly. With a global pandemic indefinitely halting crowds from attending wrestling shows, both companies have been under pressure to find creative ways to attract a television audience each week.
Gimmick stipulations and pre-recorded, cinematic matches have been an effective strategy for pay-per-views, but if used too often, this tactic can suffer from the law of diminishing returns. Fortunately, with each promotion boasting an incredible depth of talent on their rosters, the strategy for weekly television has been quite simple: Book excellent wrestling matches.
Not many weeks have passed in 2020 without fans being gifted at least one match that has seemed too good to be given away for free. While there is nothing quite like attending a live wrestling show, AEW and WWE have made the best of a bad situation, and put considerable effort into offering excellent weekly television.
With three and half months to go in 2020, let's look back at this year of wrestling and celebrate 10 PPV quality wrestling matches that fans have been treated to for free on television.
10. Andrade Vs. Rey Mysterio (US Title Ladder Match) - RAW, 20 January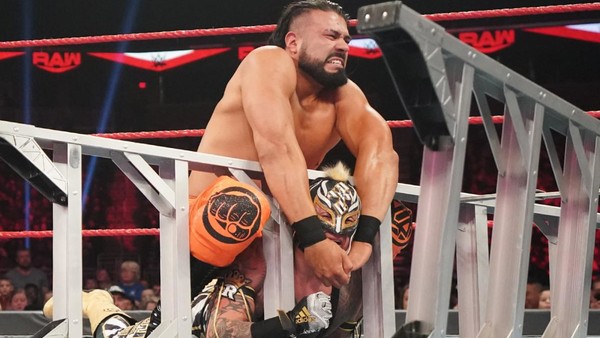 Monday Night RAW had its first championship Ladder Match in 13 years this January, when the US title was on the line between Andrade and Rey Mysterio. These two wrestlers have a ton of in-ring chemistry and this was the type of match that builds up the mid-card title. It was two exciting wrestlers squaring off who bring a high work rate, spectacular move-set, and who bump like crazy.
Towards the end of the match, as Mysterio was dangling from the title that hung above the ring, Andrade pulled him down, only for Mr.619 to hit him with a wicked hurricanrana. After tossing Andrade out of the ring, all Mysterio had left to do was climb the ladder and reclaim the US championship. That's when Zelina Vega got involved.
Rushing into the ring, Vega climbed to the top of the ladder and sat above Mysterio, blocking his path to victory. Vega remained in Mysterio's way, screaming at him and even landing a hard slap. This was all the time Andrade needed to get back into the ring, climb up to Mysterio's rung on the ladder and hit him with a devastating Hammerlock DDT through a second ladder. With Mysterio down and out, Andrade scaled the ladder and secured the win.
Despite these two having fought often in 2020, their matches never fail to entertain. This was their best one to date and could easily have been booked to take place on Royal Rumble's mid-card.