10 Quick Fixes For WWE's Women's Division In 2020
8. Shayna Baszler Lands On Monday Night Raw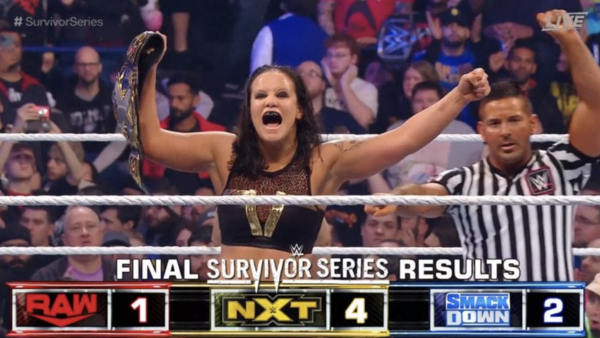 Shayna Baszler was rightfully thrust to the very front of NXT's main roster invasion as the three main WWE brands collided ahead of Survivor Series, but the fact that she remained there after Night One appeared to highlight a fondness rapidly developed by Vince McMahon himself.
She was given major moments in the run-up to her headline Triple Threat battle against Becky Lynch and Bayley, and though that particular evening was more about "brand supremacy" than individual excellence, 'The Queen Of Spades' appeared thrilled with herself having put away two members of women's roster royalty in the process.
Her joy wasn't to last that night. To get her heat back (or to find some at all after that chronic disappointment), Lynch put Baszler through a table. This was left to fester, but the Road To WrestleMania presents the perfect opportunity to rocket-strap the issue.
If Baszler wins the Royal Rumble, she'll be made all over again, not least if she wants 'The Man' as much to avenge her friend as win the Raw Women's Championship. Crucially, fans will believe that she can do it - it's yet again a women's match big enough to headline the 'Show Of Shows'.