10 Quickest WWE Money In The Bank Cash-Ins
9. CM Punk (2009) – 63 Days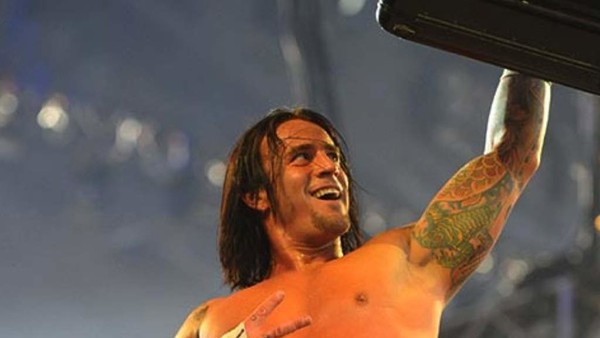 CM Punk became the first (and to date, only) superstar to win two Money in the Bank ladder matches in 2009, when he defeated seven other men at WrestleMania XXV to claim the briefcase for the World Heavyweight Championship.
Two months later, World Heavyweight Champ Edge was defending his title against daredevil Jeff Hardy at Extreme Rules in a ladder match that harkened back to their tag team title TLC matches. Hardy emerged victorious, only for Punk's music to hit. Two Go-to-Sleeps later and Punk had captured the championship.
That cash-in served a huge purpose in the career of Punk, turning him heel for the first time in his WWE career. It also pitted him against Hardy, which allowed Punk's Straight Edge Superstar persona to emerge as he battled a wrestler with a checkered past. Punk's ensuing feud with Hardy elevated Punk and set the stage for the Straight Edge Society.
Months after that group disbanded, he took over the New Nexus, which ended when he dropped a pipebomb.