10 Reasons AEW Fans Should Be Worried
MJF might be dropping pipe bombs but there are more home truths Tony Khan needs to hear.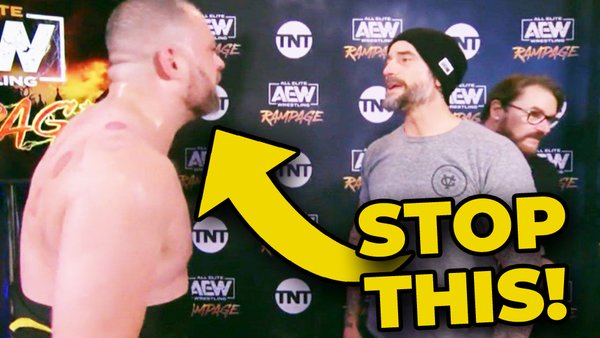 First of all, it's probably a good idea to clarify what we mean by "worried". After all, by most measures Tony Khan's promotion is doing pretty well. Having vanquished their Wednesday night rivals, AEW continue to do big PPV numbers despite WWE deciding that model was dead years ago.
All Elite Wrestling have a stacked roster and a dedicated fan base and perhaps best of all - unfortunate injury aside - their World Champion is a legend they all but brought back from the dead. A new, improved TV rights deal seems all but inevitable.
All that said, AEW was always supposed to be more than just another wrestling company; more than very-good-but-uneven. AEW was supposed to be the listening company, the company that did rich, nuanced, dare we say deft, long-term storytelling.
Ratings and rights deals and all that good stuff make for a fun side show, but being a wrestling fan isn't about rooting for a company's bank balance. It's about heroes, villains and stories to lose ourselves in. There are troubling signs that, while AEW's commercial peak may be ahead of it, the creative peak is already in the rear window.
10. The Bloated Roster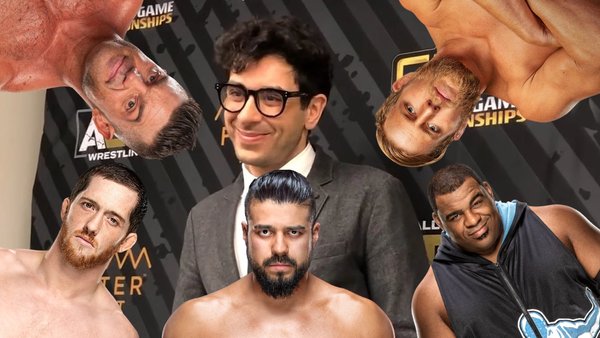 For almost as long as AEW has existed, there have been complaints about Tony Khan picking up too many "WWE guys" or signing too much talent in general. A lot of those takes were made in bad faith and Tony Khan's booking generally proved the doubters wrong.
Sadly however, it does seem a tipping point has been reached, with guys struggling to stand out on an overcrowded roster. It's hard to look at any one guy and say, "this guy isn't All Elite!" You can see why reDRagon, Keith Lee, Jeff Hardy or others would be tempting pick ups for any promotor, and each one brings something to the table. Nonetheless, at some point Tony Khan needed to exercise some discipline.
AEW is full of acts who could be franchise players but so few of them get to resonate as stars. With only three hours of TV to play with each week, even Dynamite and Rampage's break-neck pacing can't compensate for the bloat. There are just too many talented wrestlers to fit in and that problem carried over to an overlong, multi-man match stuffed PPV.
There was a time when bringing in super talented free agents like Johnny Gargano or Cesaro would have been a no-brainer. Fans would love to see what those guys can do outside of the WWE system. Sadly, it's reached the point where you have to ask if that's the best for the talent or the promotion?