10 Reasons Why NXT TakeOver: The End Was Sadly Underwhelming
For once, NXT failed to produce an amazing show.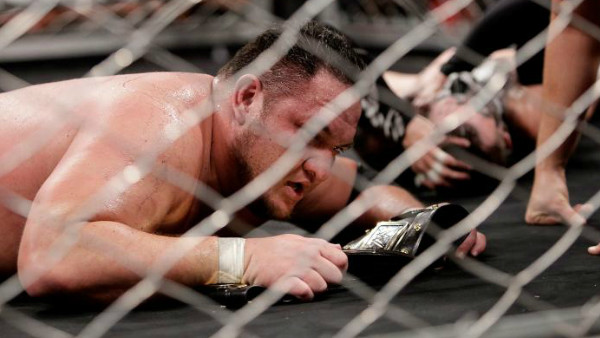 It doesn't feel right to be coming off an NXT TakeOver special not feeling completely satisfied.
NXT has made a habit of producing TakeOver events that make anything happening on the main roster look like child's play. The events frequently feature a healthy balance of culminating feuds, debuting superstars and new chapters. It's arguably the largest reason why the developmental brand has soared in popularity over the past 12 months or so.
Maybe it's because we've grown used to such a high standard, but TakeOver: The End did not reach the lofty benchmark previously set. It's as though we sat waiting for something that never came.
Let me preface this list by saying there wasn't a bad match on the card. From top to bottom, each contest offered something different and the show as a whole featured a consistently high level of in-ring acting. That's part of the reason why the rest of the show was so disappointing.
This list also does not act as a way of saying the event was bad - it wasn't. It just wasn't as good as an NXT TakeOver special should be.
These are 10 reasons why NXT TakeOver: The End failed to meet the mark.
10. Andrade "Cien" Almas' Debut Limited By Time Constraints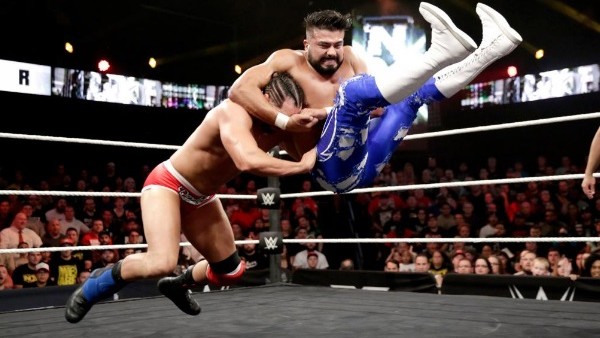 Anybody who is familiar with Andrade "Cien" Almas' famed-yet-growing career in Mexico and Japan as La Sombra would know just how much fun he is to watch in the ring. Possessing an arsenal of acrobatic lucha libre skills, it was disappointing to see so few of his signature moves on display in such a short match.
Of course you don't want to give everything away at once, but this was a match in which Almas needed to captivate. Even more so considering the popularity of his opponent, Tye Dillinger, who had the clear support of the live Full Sail crowd.
His feinted moonsault from the top rope into a standing moonsault was cool, and his trademark running double knees into the corner was executed perfectly, but it felt like so many of his tricks were left in the bag. Had his full array been on display, Full Sail could have easily jumped on the bandwagon.
The constraints of a five-minute match were too much, rendering Almas unable to produce the 'wow' factor that has seen his stock shoot sky high.