10 Reasons Why The 1995 King Of The Ring Is WWE's Worst PPV Ever
How did this event become so bad?
What is the worst WWE pay-per-view of all-time? An In Your House? A SmackDown exclusive from the days of the first brand split? One of the "Big 4" events? While the title is ultimately up for debate, there are plenty of reasons why the 1995 King Of The Ring should be considered the worst ever.
Regardless of whether or not the 3rd annual June PPV was the ugliest event ever produced by WWE, it's certainly in the conversation. That alone speaks volumes considering the hundreds of events that have been broadcast via the pay-per-view format since WWE began doing so in the mid-1980s.
But just what is it that made the 1995 King Of The Ring so truly awful?
The WWE roster was full of superstars that were in the middle of Hall Of Fame careers, such as Bret Hart, Shawn Michaels, The Undertaker, Diesel, Razor Ramon, and Jerry Lawler so the event, on paper, had potential.
Unfortunately for those that witnessed the event (yours truly was live in attendance), the PPV did not live up to its promise. Not only did the show fall completely flat, it set the entire gimmick of the King Of The Ring back considerably.
What follows are the 10 moments and standout mistakes that helped position the 1995 King Of The Ring as one of the worst WWE events of all-time.

10. Injured Razor Ramon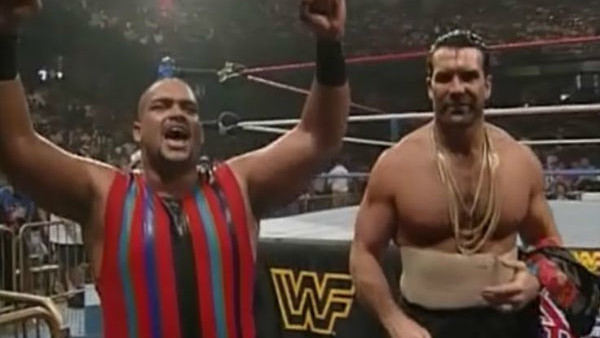 Let's start with the fact that Razor Ramon, the previous year's King Of The Ring runner-up, won his qualifying match but was removed from the 1995 tournament due to a legit rib injury.
A last-minute match took place on the countdown show, Sunday Night Slam, that saw Savio Vega battle Irwin R. Schyster with the winner getting Razor's freed-up tournament spot.

This is the one entry that won't fall on the shoulders of Vince McMahon, Pat Patterson, Bruce Prichard or anyone else involved in booking WWE at the time, as it involved a legitimate injury to a talent that couldn't have been avoided.
The Bad Guy had just come off a victory over the Intercontinental Champion Jeff Jarrett and The Roadie in a 2-on-1 handicap match at the very first In Your House. Instead of giving Razor one final chance to regain the Intercontinental Title, considering he pinned Jarrett clean at In Your House, WWE threw Razor in the tournament.
That's not the worst move, assuming Razor was booked to go far in the tournament, if not win it all, but that's not what we got.
Despite escorting Savio to the ring at the event, The Bad Guy did not perform in the ring and it didn't help the quality of the show.