10 Reasons Why You NEED To Be Watching NWA Powerrr
From a punchline, to a headline... NWA Powerrr has quickly become must-see TV.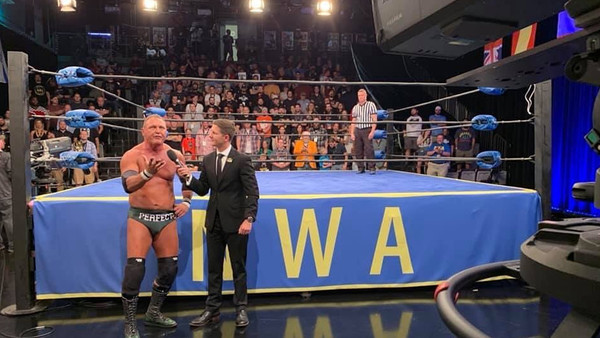 Right now, the world of professional wrestling is abuzz with constant chatter of Vince McMahon's World Wrestling Entertainment finally having the prospect of genuine competition on the horizon. Even if fans aren't talking directly about WWE vs. AEW, they're at least talking about NXT vs. AEW.
Away from those two companies, however, one promotion that's quietly making waves and delivering an utterly engaging product is the NWA. Yes, as in the National Wrestling Alliance - which is now owned by Smashing Pumpkins frontman, Billy Corgan.
The NWA may have been around since way back in 1948, but the company had become nothing but three letters by the time that Corgan's Lighting One purchased the rights to the NWA name in 2017. At that point, all leasing rights for the NWA name were allowed to lapse, with Corgan making plans to relaunch the NWA as a singular brand.
It may have been a case of extreme baby steps, but what a launch it has finally been now that NWA Powerrr has aired its first two weekly installment on the NWA's YouTube channel.
Now, while you may be struggling to find room to watch all of the currently available pro wrestling content that's out there each and every week, here are ten reasons why you shouldn't give NWA Powerrr a miss.
10. The Nostalgia Effect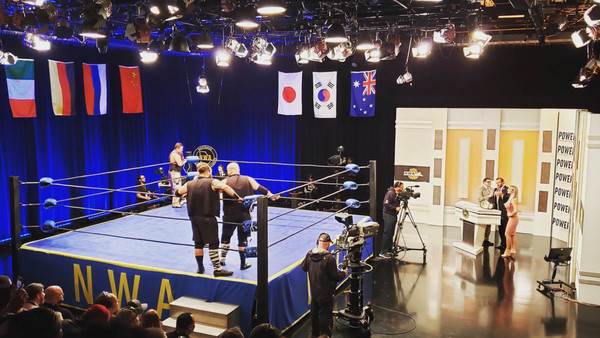 Nostalgia can so often merely be a lazy gimmick to appeal to what we all once loved about a particular period of time, yet nostalgia can be the perfect mood setter when used in the right way. And so far on NWA Powerrr, Billy Corgan, Dave Lagana and the rest of the crew behind the show have served up nostalgia in the best possible way.
While the NWA product is like a fresh slice of rasslin' scooped up straight from the late 1970s or early '80s in terms of its visuals and formatting, NWA Powerrr doesn't simply rely on nostalgia alone to win over the watching audience.
Sure, the nostalgia is a brilliant ice-breaker that will instantly make you stop in your tracks should you stumble across it on YouTube, but the actual TV that the NWA is putting on delivers a good in-ring product, some fantastic promo work, and makes sure that there is quality content on the show. Programming doesn't simply become solely reliant on said nostalgia.