10 Reasons WWE Cares So Much About Tag Team Wrestling Again
And it's all down to Triple H.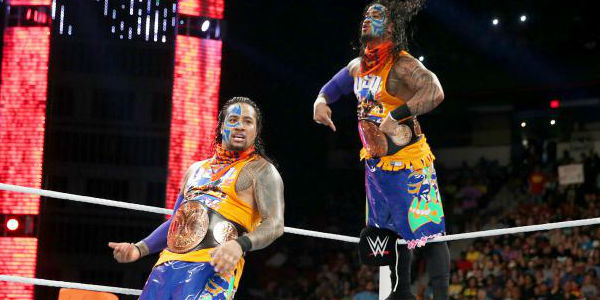 For the better part of the halcyon days of both the WWWF and WWF, tag team wrestling was a significant part of the company's drawing equation. From The Valiant Brothers to The Wild Samoans, the plethora of top tag teams in the 1980s arguably over-saturated tag team scene, the Attitude Era's TLC trio of the Dudley Boyz, Edge and Christian and the Hardy Boyz, since the early 2000s the tag-team scene in World Wrestling Entertainment has been de-pushed and seen as more of a necessary evil than a drawing card...until recently. Within the past two years, a renewed fervor has come to tag team wrestling in WWE, and the scene may be closer than ever to regaining its one-time show-stealing and main event status. Are there ten reasons why WWE is dependent upon tag team wrestling to shoulder the burden of being an important piece of the company's in-ring puzzle? Absolutely. Between having too few grapplers and too many hours of television, to an old-school ethos coming back en vogue in the company and more, the resurrection of hot tags, finishers, and having four larger-than-life personas in the ring instead of two is hot again in WWE. Here's why!
10. Goldust And Stardust (Cody Rhodes) Are Awesome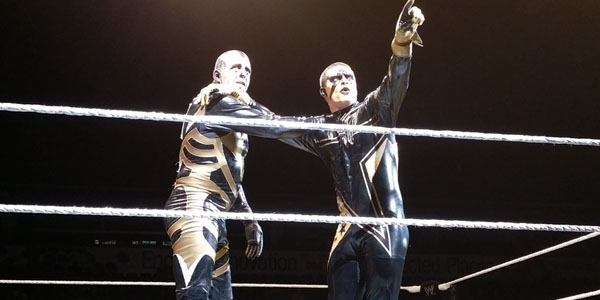 Let's head back to October 14, 2013 when the then recently-reinstated Cody Rhodes and his brother Goldust defeated Roman Reigns and Seth Rollins for the WWE Tag Team Championships. We're nearing in on one year with that story and it's run an entire arc without a tag team having to break up into being two singles competitors and be less over than as being two formerly united singles wrestlers. As well, Cody Rhodes' transformation into Stardust has been nothing short of phenomenal and has breathed new life into the once staid son of "a son of a plumber." As a team, the duo have consistently great matches with just about anyone on the roster, and now with mirroring gimmicks truly embody the best of classic tag team wrestling. If there's any team that could convince anyone that tag teams are money in 2014, the brothers Rhodes as currently constituted are pretty phenomenal in that role.