10 Reasons WWE's Ministry Of Darkness Failed
The Undertaker's attempt to demolish WWE didn't quite go to plan...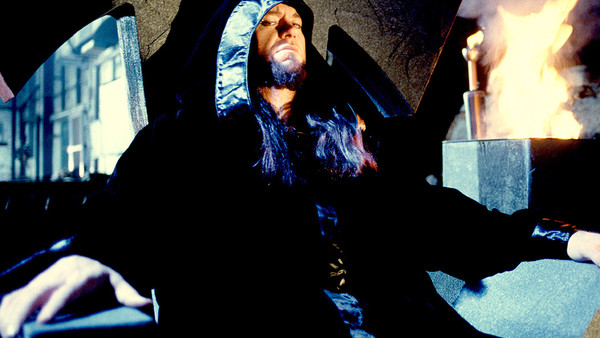 Logging into the hallowed amphitheatre of the WWE network can feel like a bit of a graveyard party at the moment. Between Mark Calaway finally breaking character to give interviews, (leading to WWE's tour de force series, The Last Ride), and the upcoming celebration of The Undertaker's career at Survivor Series 2020, the streaming service is awash with documentaries, compilations and adverts honouring the career of everybody's favourite 'Deadman'.
However, give or take the odd, quickly inter-spliced clip, there is little in the way of content being promoted regarding the 1998-1999 faction, The Ministry of Darkness. Poor old Gangrel has resorted to saving Sammy Guevara from fireworks after missing out on talking head paychecks from the federation.
Between the sacrifices, hangings, blood baths, embalming and buried alive matches, The Ministry's time in the spotlight made for some of the most exciting prime time television of the Attitude era, so why have they been relegated to an undead relic of wrestling history?
The answer is more convoluted than you might think…
10. The Members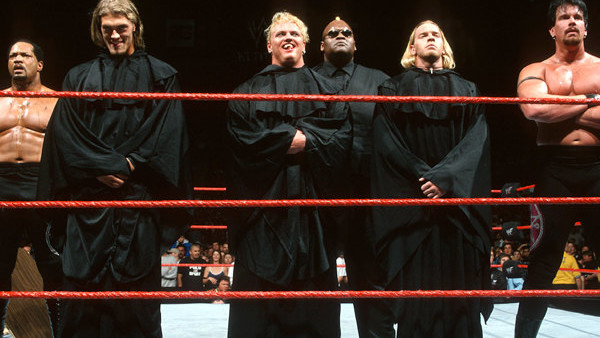 On the 11 January 1999 episode of Raw, we were greeted by a revamped satanic priest version of The Undertaker, who, while mumbling evil incantations and prayers, proceeded to sacrifice his good friend Dennis Knight on an altar table, cutting his own wrist and feeding the blood to his new apostle.
While not lacking in talent, the newly christened Mideon was vying for attention against a stacked roster. Steve Austin, The Rock, Mankind, Big Show, Triple H and Vince McMahon himself were all playing major parts in main event angles, and in the glory days of two-hour Raws, time was sparse. After kidnapping a returning Mabel, re-naming him Viscera and giving him some contact lenses, the Ministry went on to incorporate The Brood (Gangrel, Edge and Christian) into the group to wreak vengeance and take over the then-WWF.
The issue here wasn't the personalities involved, but the way they had been presented before joining the Ministry. Knight, coming out of his tag team The Godwinns, was a directionless lower-card wrestler while Mabel (Nelson Frazier Jr.) had been given no prior television time before joining the Ministry, after exiting the promotion in 1996. Edge and Christian, meanwhile, did not appear to fit in with the group whatsoever, give or take the superficiality of The Brood's horror style gimmick. Without any build up to the individual characters, the Ministry seemed to be made up of nothing more than The Undertaker and some hired goons, which didn't bode well for standing out amongst so many superstars.