10 Reasons You Should Give WWE NXT Another Chance
After many makeovers, NXT is slowly becoming the show it once was and you should give it another go.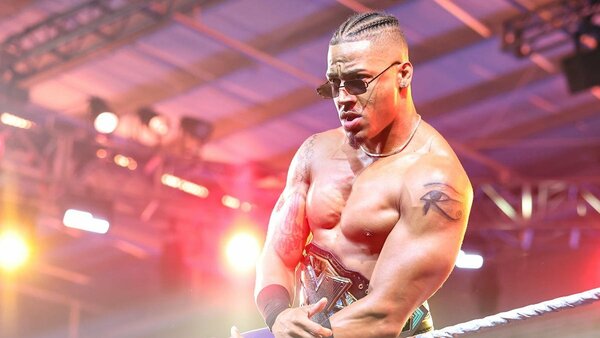 NXT is developmental.
Despite WWE trying its best to convince you that the show stands up as a legitimate third brand, NXT was, is and always will be the training field for the main roster.
Since its inception in 2010, NXT has undergone many makeover changes. The brand started off as a reality show that gave debuts to the likes of Wade Barrett, Bray Wyatt, and the then Daniel Bryan. Each "rookie" would be partnered with a pro for eight episodes in which they would be put through challenges such as talent shows, obstacle courses and trivia questions. To the surprise of just about everyone with a pulse, this lasted for five seasons before being abandoned and replaced with a taped show featuring talent from FCW as well as Raw, Smackdown and the previous format of NXT.
2014 saw the developmental brand host its first live show, NXT Arrival, and from there on out, NXT would continue the format of taped shows building to live NXT Takeovers. This coincided with the most successful era in the brand's history dubbed the "Black and Gold Era" which featured talent such as Adam Cole, Keith Lee and Bianca Belair.
In September 2021, WWE launched 2.0, a complete revamp of their now-Tuesday show and as WWE switched direction, fans switched off. However, after much tinkering and tweaking, NXT is finally on the up again...
10. The Gimmicks Are Unique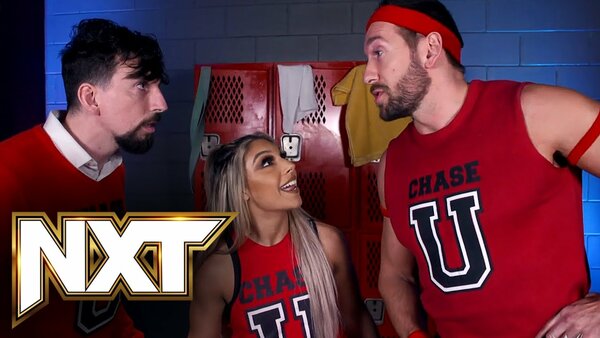 Where else in the weird and wacky world of professional wrestling can you turn your TV on and see a university on the brink of dissension, a man obsessed with watermelon suit jackets and a woman in a onesie with a pillow capable of knocking anyone out? The sandbox of NXT is a blank canvas that anyone can throw paint at to try and create something never seen before.
Admittedly, some of these are failed experiments. Take Schism for example, Joe Gacy is one of the more accomplished wrestlers in the NXT ring but the package surrounding him is weak, confusing and features a total lack of any meaning or direction. In contrast, Chase University is one of the more over acts at the Performance Center. The simplicity of the gimmick partnered with the entertainment from Andre Chase, Duke Hudson and Thea Hail makes Chase U one of the most exciting parts of NXT every week. The trio also have their own section in the crowd every week that adds a further dynamic layer to the group, especially when they chant along to the team's moves.
Other gimmicks such as Lyra Valkyria cosplaying as a crow and Axiom being a mathematical genius are subtle layers that add to the characters we see every Tuesday night. The originality doesn't stop with the performers. In the past year, NXT has featured an NXT Underground match, two Iron Survivor Challenges and a Jailhouse Street Fight along with other tweaks to famous match types from years gone by.
If you want a fresh look to wrestling then NXT is your place.