10 Shocking AEW Behind The Scenes Revelations
CM Punk's presence on AEW All Access, you say?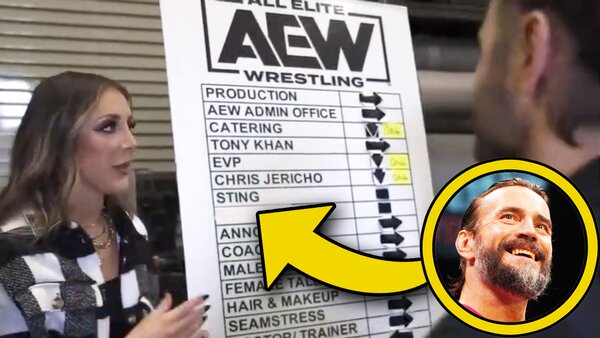 As of this writing, AEW has just debuted its new All Access show. Promising to shine a spotlight on what goes on behind the curtain and away from the wrestling ring, All Access is the company's first foray into reality TV.
Clearly, the main appeal of All Access is to be able to see things you otherwise would never usually be afforded the chance to see. And likewise, the appeal of this particular article here is to get you up to speed on certain AEW facts that you may well not be aware of.
Dating back to the promotion's inception throughout the second half of 2018 and its official launch as 2019 rolled around, here we're taking a look at some backstage details and behind-the-scenes info that will likely be completely new to many a wrestling fan. There are revelations about the formative days of AEW, there are details on the lengths gone to for secretive debuts, and there are even recent examples of Tony Khan's organisation trying to distance itself from its tattooed, Pepsi-swilling, muffin-chomping elephant in the room.
With that in mind, then, here's a whole bunch of hush-hush AEW goings-on that have often flown under the mainstream radar...
10. CM Punk Was Tony Khan's #1 Pick To Launch AEW With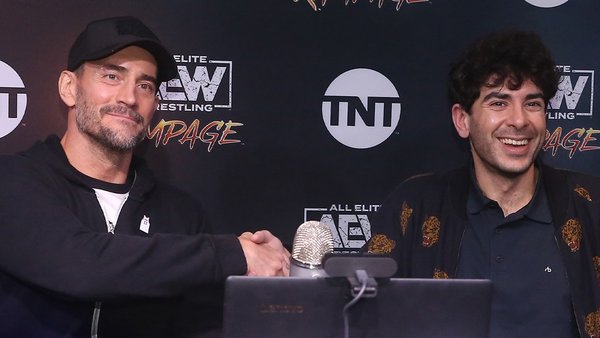 Right now, it looks highly unlikely that CM Punk will ever step foot in an AEW ring - or an AEW building, for that matter - ever again. Still, while the Second City Saint's brief but brilliant #AllElite run will live long in the memory, the Chicagoan's AEW tenure could've started way earlier if Tony Khan got his way.
As revealed by Dave Meltzer on Wrestling Observer Radio back in 2019, prior to the launch of AEW, CM Punk was the very first person Khan had in mind to start his new wrestling promotion with.
From Meltzer at the time:
"[CM Punk] was Tony Khan's first pick, before Jericho, before the Young Bucks, before anyone. If [Punk] wants to wrestle, he can wrestle and make very good money if that's what he wants."
The official announcement of AEW becoming a thing happened on 1 January 2019, over two-and-a-half years prior to CM Punk making his goosebumps-inducing arrival in the promotion at The Last Dance on 20 August 2021.
Punk was clearly the hottest free agent out there at the moment AEW launched, but nobody in their right mind back then would've thought it possible to lure the burned and battered Phil Brooks back in the pro wrestling game. Oh, how wrong those doubters would be...
Still, the debate will rage on for years to come on whether or not what CM Punk eventually brought to the table was a net positive or a net negative for the company.