10 Shocking (But Believable) Theories About WWE In 2016
10. Eric Bischoff Will Return As An On-Screen Character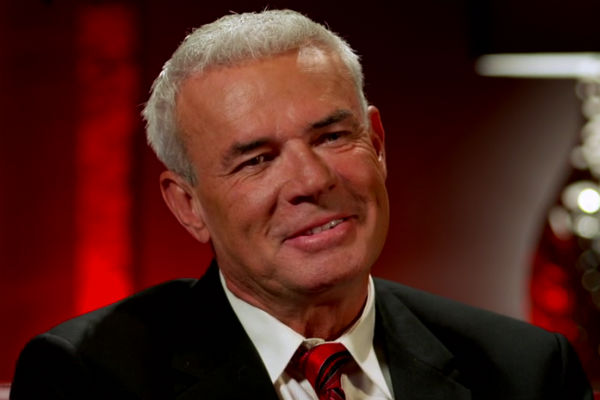 The Theory:
That former WCW shot-caller and Vince's one-time No.1 enemy will return to the fold once again as an on-screen character.
The Evidence:
After years in the wilderness, Easy E was recently invited back into the 'WWE Family' when he appeared as a guest on a two-part episode of 'Legends with JBL'. Since leaving WWE as (scrictly) a performer in 2005, Bischoff hadn't been seen much at all and had actually refused to be interviewed for the 2009 DVD release The Rise and Fall of WCW. So was he in WWE's bad books or what was the deal? Well, not too long after the release of the DVD Bischoff was getting stuck into messing up TNA with his partner in crime, Hulk Hogan. As a high-ranking memebr of WWE's defacto No.2 competition, he was hardly going to be lionised by the Stamford-based outfit, was he? Now, following his re-emergence on the Legends with JBL WWE Network special, Bischoff is getting his own DVD set! Yes, June 2016 will see the release of Eric Bischoff - Sports Entertainment's Most Controversial Figure, which will include a career profile documentary featuring a brand new interview with the man himself. Is Eric willing to make some on-screen, in-character appearances in a bid to promote the product that bears his name and likeness?
Will It Happen:
Perhaps not, because when quizzed about a potential return to the old GM role by JBL, Eric didn't seem too enamoured with the prospect. For him, it's much more fun working with talent in a backstage capacity, or so he claimed. Also, as anyone who has watched The Authority on TV over the past 5,376 years knows, authority figures in wrestling are beyond played-out at this point. Expect the Bisch to show up in some way, shape or form - just don't expect him to return as the villainous General Manager of Raw. He's already done it and would have nothing to gain by doing it again.