10 Shocks WWE Could Pull At Royal Rumble 2020
10. Sasha Banks Turns On Bayley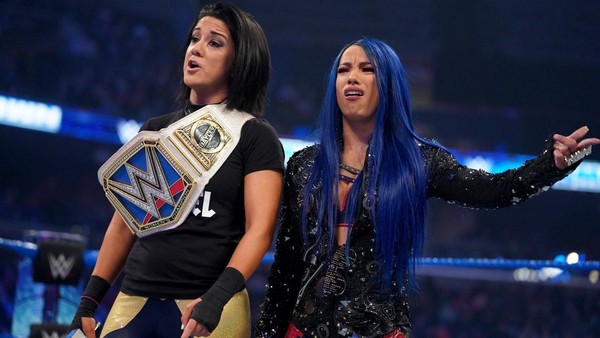 Oh yes, this one is starting off hot.
Sorry to anyone who happens to be a fan, but this dull friendship story (one that's been droning on and on and on and on for a few years now) between Bayley and Sasha Banks needs to end. SmackDown's female division doesn't have a ton of depth on the babyface side, and it's obvious that Banks is the bigger star.
Her natural charisma is hurting Bayley's chances of becoming a success story heel, and something need to change. At the Rumble, that change might come by way of a Sasha babyface turn. No, it wouldn't make sense and yes, it's the easy way out, but this may be the pair's only chance at a top WrestleMania match.
Banks is outshining Bayley every time they're on screen together. That's not good for the SmackDown Women's Champ, so it could be time to kiss this BFF malarkey bye bye for a while. Why wouldn't Sasha want the title?