10 Storylines AEW Should Abandon RIGHT NOW
Tony Khan deck is still "All Elite", but the cards desperately need shuffling.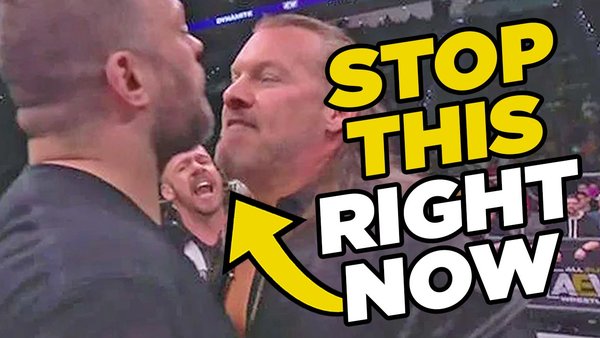 This is not simply about rematches, nor knee-jerk takes, nor a lack of faith that a good-to-great wrestling show can't be comfortably rectified within a few weeks of stumbling into a slump.
But...that is where it feels like we are with AEW just at present.
Mid-2021 was the strangest time. Crowds emerged back in buildings and with them came some huge, huge sh*t pro wrestling couldn't wait to unleash. In WWE, John Cena, having passed on another not-quite-right WrestleMania rocked up for SummerSlam instead. The same SummerSlam that featured surprise returns by Becky Lynch and Brock Lesnar. It's no coincidence these bona fide stars didn't fancy being associated with the pandemic era of pro wrestling.
And speaking of stars waiting for the right moments, CM Punk came in from the cold in AEW, while Bryan Danielson and Adam Cole left the ThunderDome and CWC respectively and never came back, seeking new fortunes and/or creative endeavour in a company that temporarily looked like it could do no wrong.
Not to call all of what went on in those cathartic months novelties, but as the calendar flipped over for another year, it certainly felt like the initial magic needed to be maintained 'lest it wore off completely.
In some areas, AEW are doing a magnificent job of that. In others though...
10. Dante Martin+1 Vs Team Taz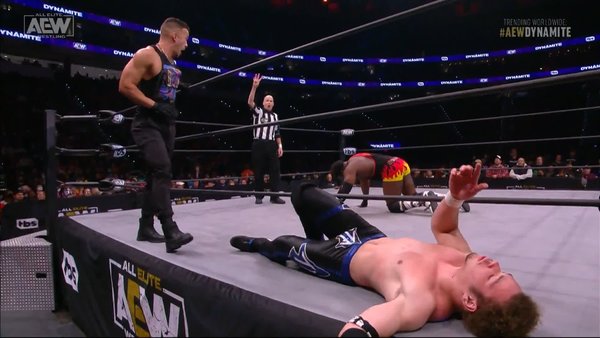 On the January 12th 2022 edition of Dynamite, Dante Martin and Powerhouse Hobbs wrestled a decent version of the exact type of match men of their size and skillsets should be having. As they did on September 8th 2021, when Martin's hostilities with Team Taz were actually heating up rather than dragging on.
Both were good television back-and-forths, but the key difference between them was the amount of engagement anybody could reasonably apply when watching. The rematch felt apropos of almost nothing thanks to threads that are starting to feel dropped rather than loose between Martin and the group he briefly joined.
And yet, this has to be the only story of note because there's an internal insistence that somebody sidle up to the youngster at all times in order to help him win this hundred years war. In the absence of injured brother Darius, Matt Sydal, Lio Rush and now Jay Lethal (and that's a pretty bad look too) have all played sidekick in-between Martin infiltrating Team Taz for a fortnight for aims and objectives that were either dropped or went unexplored.
AEW loyally holds on to many programmes it shouldn't, and this is another that would benefit from a binning.