10 Strongest Chins In UFC History
9. Frankie Edgar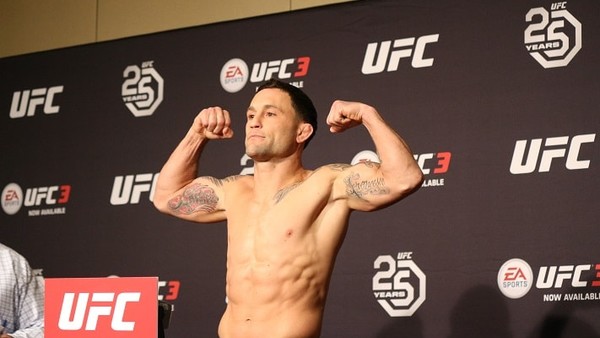 37-year-old Frankie Edgar has recently reiterated how he has no plans to retire any time soon - even after his recent UFC 240 loss to Max Holloway - and that fits in with what Frankie has shown fight fans over the years.
In his 14-year professional career, Edgar has made a name for himself as one of the outright toughest fighters to ever step into the Octagon.
To give some idea of just how strong a chin the former UFC Lightweight Champion has, only once in his entire professional fighting career has Frankie been knocked out. That KO camew against Brian Ortega at least year's UFC 222.
Edgar has stood strong, taking the best shots that names such as B.J. Penn, Jose Aldo, Urijah Faber and Sean Shrek have been able to offer. Adding further credentials to this granite chin is the small fact that the majority of Frankie Edgar's fights have come at a higher weight class than he realistically should have been fighting at.