10 Stupidest Things WWE EVER Promoted
WWE load up on magic beans, snake oil and the WrestleMania MAIN EVENT?!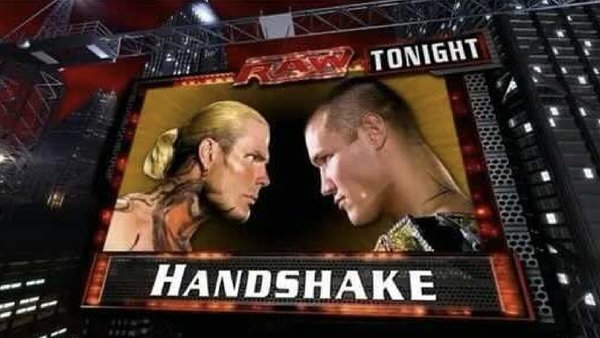 Just how cool is an awesome match graphic?
A symbol of the very real power pro wrestling can hold over its audience, a great match graphic can temporarily rob wrestling fans of senses and facilities out of sheer anticipatory excitement. Graphics thrilling in ways beyond the matches they promote - a good/unexpected/very expected pairing positioned together in an official capacity for the first time front-loads the theatre of the mind with any manner of scenarios, set pieces and scenes. Fantasy booking is welcomed, encouraged and prompted, and the match itself becomes a destination in your viewing week or the reason you buy a ticket and leave the comfort of your home to soak up the action.
And all of that's not even accounting for those moving ones everybody loves.
The match graphic is an enormous promotional advantage to wrestling organisations, but as with just about everything else artistic, creativity is crucial too. The graphic doesn't just sell a match, but a television show or pay-per-view (or premium live event) that hosts this specific match because the story has been told, the time is now and you absolutely have to fix your eyes to it.
Most of the time, anyway…
10. 6-Being Interspecies Match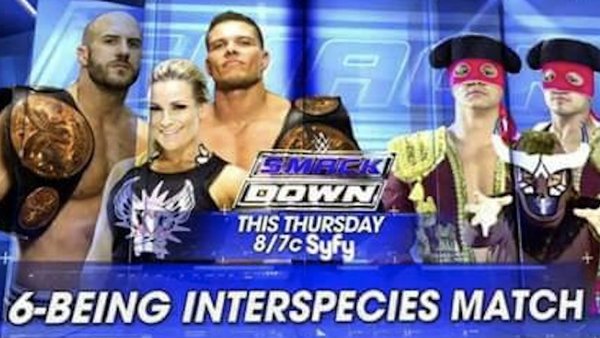 "6-Being Interspecies Match" is something you probably forgot about before it popped up here, and the fact that it took place on a 2015 edition of SmackDown should explain why.
Ahead of a 2016 brand split orchestrated to up the value of the blue brand for potential buyers (which worked a treat two years later) SmackDown was a wasteland of Raw rematches or other diluted versions of something that had happened days earlier. Such was the case here - the same old same old in a rudderless tag division found two underrated teams fighting twice a week for the f*cking sake of it until WWE tried to spin it that El Torrito was actually a bull. Unless there was something one of the other five weren't telling us.
There's an knowing nod to just how preposterous this match was in its very title, but it doesn't help the resultant outcome escape scorn - and it's worse that WWE probably knew this.
Ultimately, the non-existent legacy of such a thing foreshadowed the version of WWE right around the corner. A WWE so far past saturation point that it luxuriates in being a content production factory rather than a wrestling company, and designs matches, promos and performers to be forgotten seconds after they've been on screen.