10 Stupidest Things WWE Superstars Have Done In 2021 (So Far)
9. Shayna Baszler's Feud With Lilly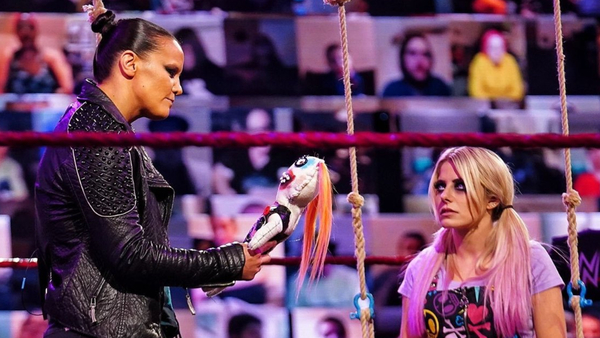 Shayna Baszler's attempt to escape the dreaded Lilly doll was a new level of absurd for a company that might well be going to stir crazy inside that increasingly inefficient ThunderDome.
And yet, was it really that out of place in 2021?
It's one of the stupidest segments in Raw history, for sure, but it didn't really feel like that in the immediate aftermath because this sort of sh*t has become the rule rather than the exception.
'The Queen Of Spades' looks a total idiot for what she was forced to do in the skit, and it may be a segment so uniformly awful that she simply can't recover when Lilly (and this Alexa Bliss persona as a whole) is confined to the bad ideas bin, but she may just as equally be an unstoppable Raw Women's Champion one year from now.
That's what's most depressing about contemporary WWE - they're mostly immunised against their own nonsense because of all the nonsense. Generations of fans are growing up with a product that doesn't reward significant investment, so viewers simply don't significantly invest.