10 Superstars Who Will Benefit Most From WWE Draft 2016
9. Apollo Crews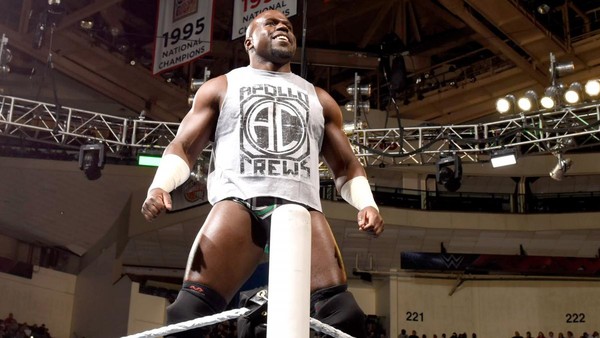 The dynamic young star, previously of NXT, exploded onto Raw the night after WrestleMania 32. Unfortunately, a brief rivalry with The Social Outcasts and a recent loss to Chris Jericho in a Money in the Bank qualifier has been the extent of Apollo Crews' experience on television. A backstage assault suffered at the hands of Sheamus seems to suggest a rivalry between the two could be imminent but even then, it is a significant letdown considering everything Crews could be part of in The New Era.
Luckily, the brand extension will give him an opportunity to cement his status as a star of the future. As was the case with John Cena, Randy Orton, Batista, and CM Punk during the original split, Crews will receive more television time to build a following.
His lack of opportunities to get himself over on the microphone has been one of the most damning elements of Crews' stints in NXT and WWE. He needs the chance to prove to the audience that there is more to him than the athleticism and agility that commentators like Michael Cole and JBL applaud.
With fewer stars to share the screen with, the likelihood he receives those opportunities is high. If he can make the most of them, the sky is the limit for Crews.