10 Tallest WWE Wrestlers Ever
10. Jackson Andrews (6'11)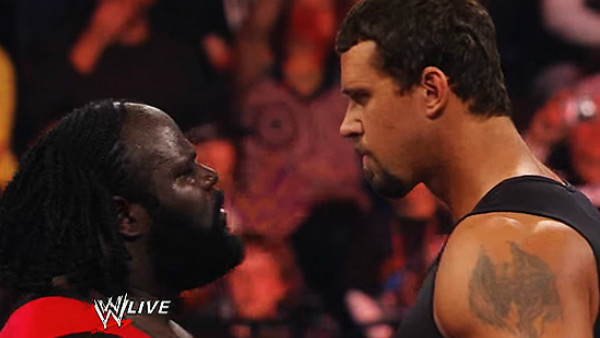 The massive associate of diminutive but dedicated soldier Tyson Kidd for a brief spell in 2010, Jackson Andrews looked even bigger than his 6'11 when stood behind the short-stacked Hart Family Dungeon graduate.
In need of new muscle after binning off partner David Hart Smith to dissolve their Hart Dynasty pairing weeks earlier, Andrews was plucked from Florida Championship Wrestling almost entirely because of his size.
Big enough to bully others away from decking his charge, Andrews and Kidd could have worked well together...until Mark Henry put them both away just a few weeks into the run. After defeating Kidd, Henry hit the World's Strongest Slam on Andrews, and he was promptly demoted back to the developmental league until his release five months later.
The company were inadvertently shrewd in their decision making - it emerged in the years that followed that Andrews had been physically abusive towards girlfriend and fellow WWE employee Rosa Mendes and that he was engaged to another woman outside of the industry.
Michael Hamflett
We Need To Talk About Kevin (Nash). Michael can be found in articles or on podcasts extolling the virtues of New Generation WWF, New Japan Pro Wrestling or the new WWE angle they definitely definitely won't ruin this time.
See more from Michael