10 Teams Who Could Dethrone The Usos As WWE Tag Team Champions
8. Rated RKO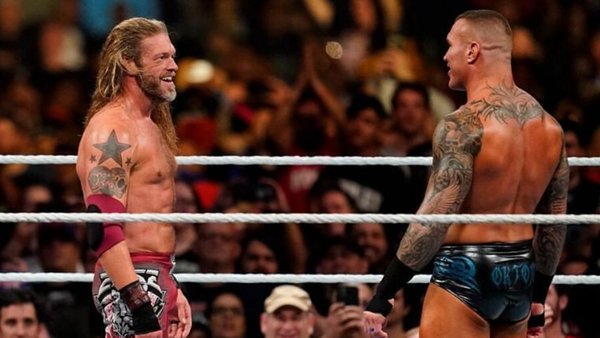 Hear me out.
Edge has had nothing to do since he finally beat The Judgment Day, and with Rey Mysterio now on SmackDown, there is no interest in carrying on that storyline. Randy Orton, if he ever comes back, has a kayfabe receipt for The Usos, who put him on the shelf.
With Edge's Hall of Fame status, and previous issues with The Bloodline, can you imagine the atmosphere if he confronted The Bloodline, The Usos set upon him, and none other than 'The Viper' came to his aid? The roof would come off the building.
Wrestling has always been fantastic at mining nostalgia pops, and when done right, it can be an effective use of older stars. Both Edge and Orton have plenty left in the tank, and when the 'Rated R Superstar' made his incredible return in 2020, the teased reunion between the two was hungrily accepted.
The Usos have beaten every current team on the roster. So, why not bring back one of the most beloved partnerships of the past, 16 years after they claimed their only tag championship. Back then, they were young upstarts, fighting the veteran DX. This time round, they'd be beloved legends, looking to take The Bloodline down a peg or two.