10 Things Nobody Has Told You About WWE WrestleMania
Shawn Michaels is Mr. WrestleMania. Who isn't...?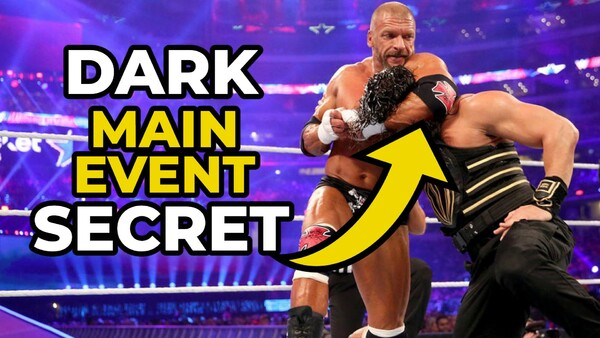 According to the marketing, WWE WrestleMania is better than deep throat road head in a Lamborghini.
It's the Greatest Wrestling Event of All Time! It's What The World Has Come To! It's Bigger! Better! Badder! It's What The World Is Watching! It's (where) the Mega Powers Explode! It's the Ultimate Challenge - describing not the main event, but rather Hulk Hogan's struggle to put somebody over without covering himself in glory!
(Difficulty level: impossible).
It's the World's Largest Toga Party! It's, in the case of WrestleMania XI, so flat that it doesn't warrant a tagline! It's Heat! It's the Greatest PPV Attraction of All-Time! It's the Ragin' Climax! It's a McMahon In Every Corner, meaning more WrestleMania main events were built around Linda McMahon than CM Punk! It's Big Time, if that hadn't been adequately established over two decades ago, God, what a bad tagline!
It's All Grown Up, which just sounds creepy! It's the 25th Anniversary of WrestleMania, except it isn't, because Vince McMahon is an imbecile and everybody is at this point too scared to tell him he's wrong!
It's the Ultimate Thrill Ride: the Show of Shows that's always great, always the biggest of the year, and always where the top wrestlers in the world want to be!
But how true is all that...?
10. At WrestleMania 39, An 18-Year Cycle Gets Broken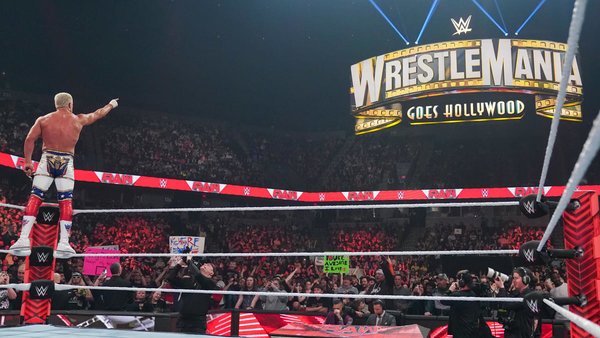 Cody Rhodes, with an impressive diplomacy, stated earlier this year that the Rock's presence isn't needed at WrestleMania 39.
And you know what?
He's right.
For years and years, WWE relied on part-time stars from the Attitude Era and the time of 'Ruthless Aggression' to mask the very bleak fact that the promotion was incapable of building new acts that connected with the public on that level. The Undertaker was exhumed once a year for several years. Before every muscle in his body exploded, WWE even managed to get the Rock to work two consecutive years. Brock Lesnar and Triple H worked annual matches. Batista made two separate comebacks.
By WrestleMania 36, a cycle that began in 2011 threatened to repeat itself nine years later; it was now John Cena's turn to go away, become an even bigger star, and then work 'Mania. All the while, many of the acts you were expected to invest in across the other 364 days of the year didn't get a sniff. Dolph Ziggler, for example, has worked just one singles match at WrestleMania.
Things are different now, and while Triple H's week-to-week episodic booking is sometimes dry, it is also effective. The Bloodline saga, a collaborative effort which should provide the blueprint for WWE's creative in future, is so hot and compelling in a layered way that it feels like, for the first time in years, the promotion has actually earned the hype. Really, even though the part-timer era began at WrestleMania XXVII, this year's 'Road' is the most compelling and forward-thinking build since WrestleMania 21.
And not before time...